The Most Asked Questions about Covering Doors
March 9, 2022 | Austin Window Fashions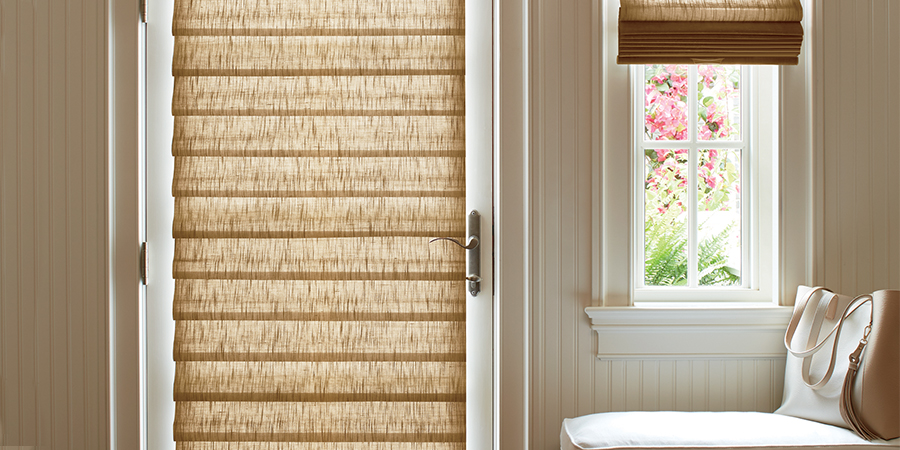 It's almost springtime in Austin, which means it's time to get outside! The early mornings still have a snap to them, while the midday sun warms things up. Around this time of year, homeowners have a lot more questions about covering doors. Challenges that arise center around sliders, french doors, privacy, ease of use, and pretty much everything in between. We have answers that can help you find solutions faster!
What's the best choice for front door privacy?
Topping our list of most frequently asked questions is about entryway privacy. This one is huge because it affects so many homeowners. If you have narrow sidelights or glass windows on the front door, you need privacy. Deciding how to approach this is important in getting the level of security and privacy you want.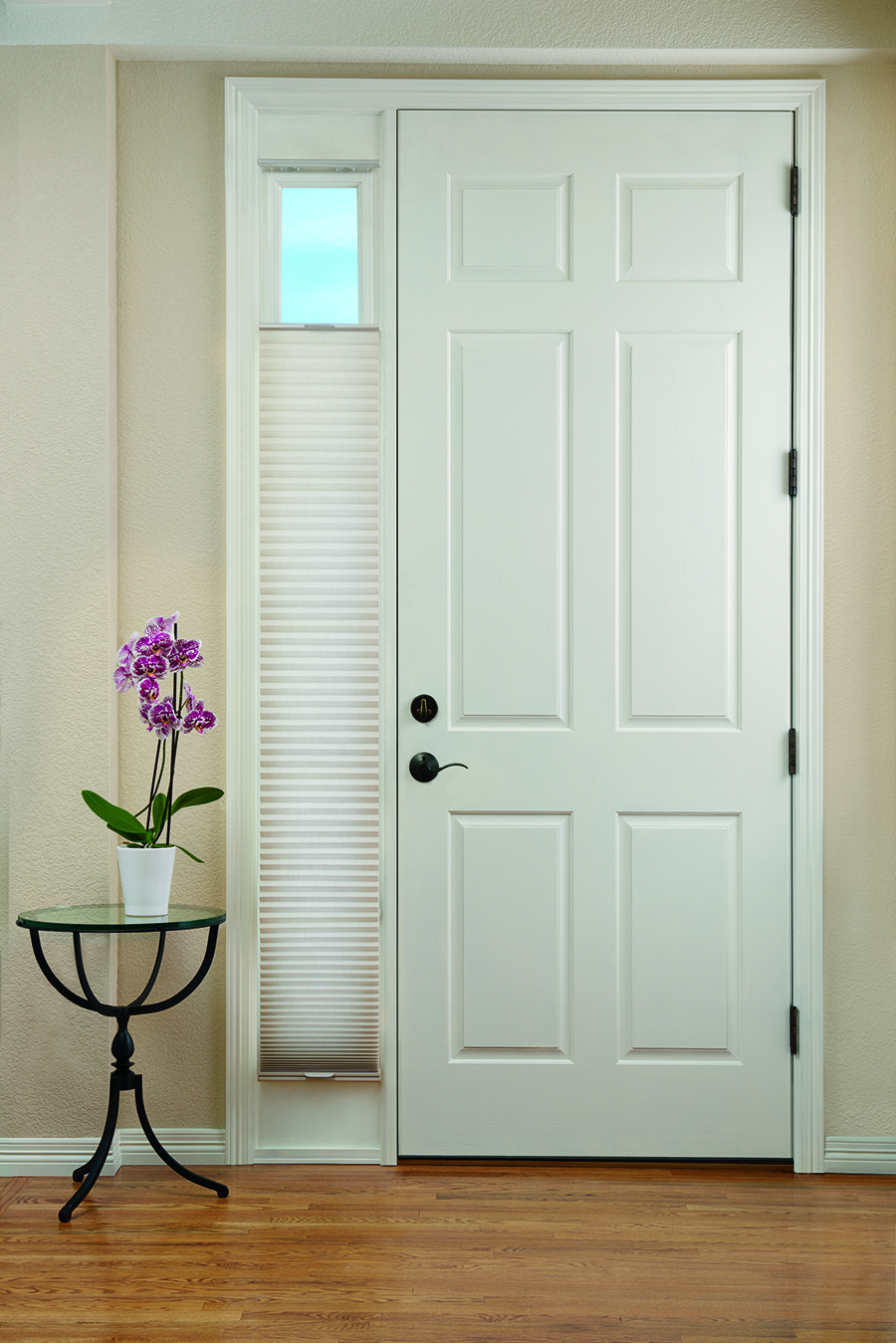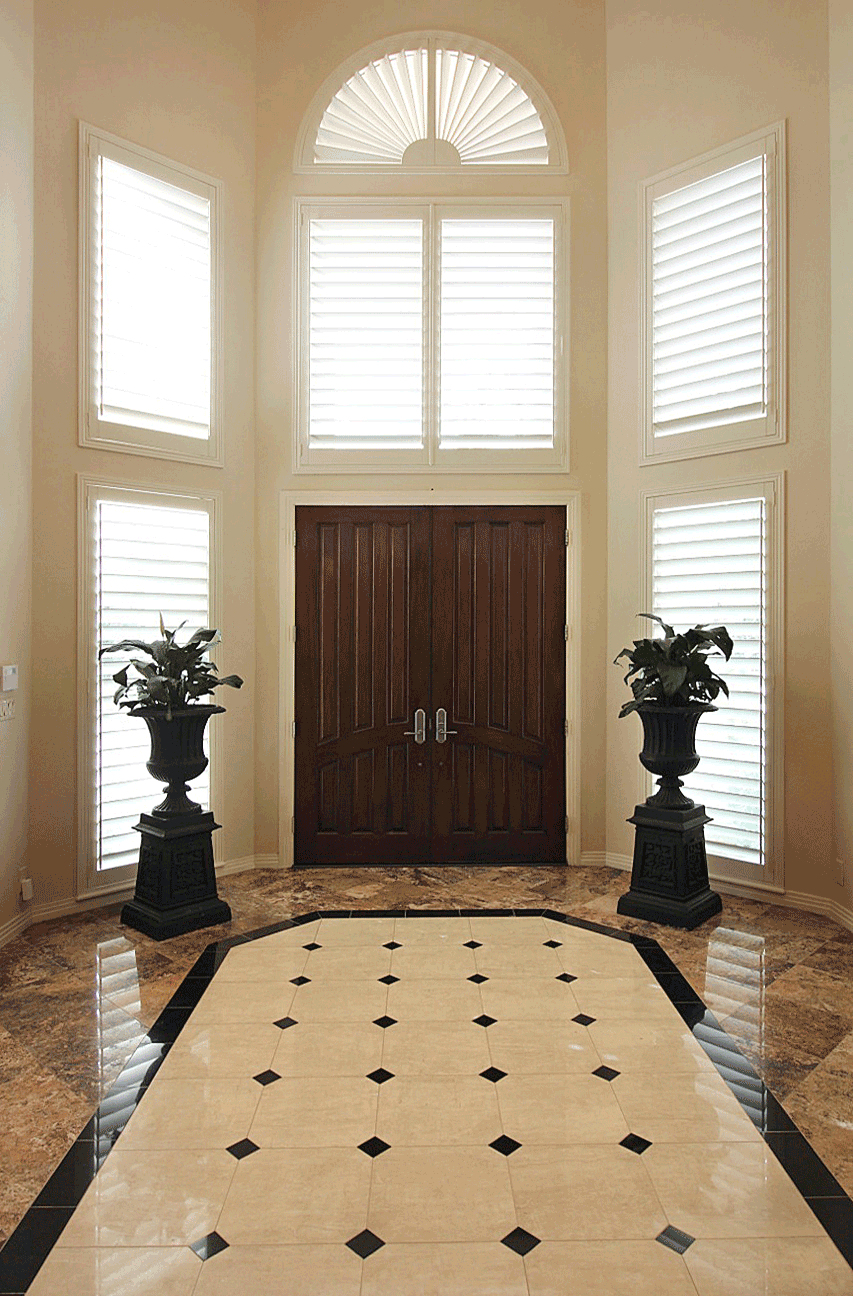 What's best for covering my sliding glass doors?
If you have sliders you can cover them in a couple ways. Horizontal or vertical window coverings give you different options for accessibility. It really comes down to your preference.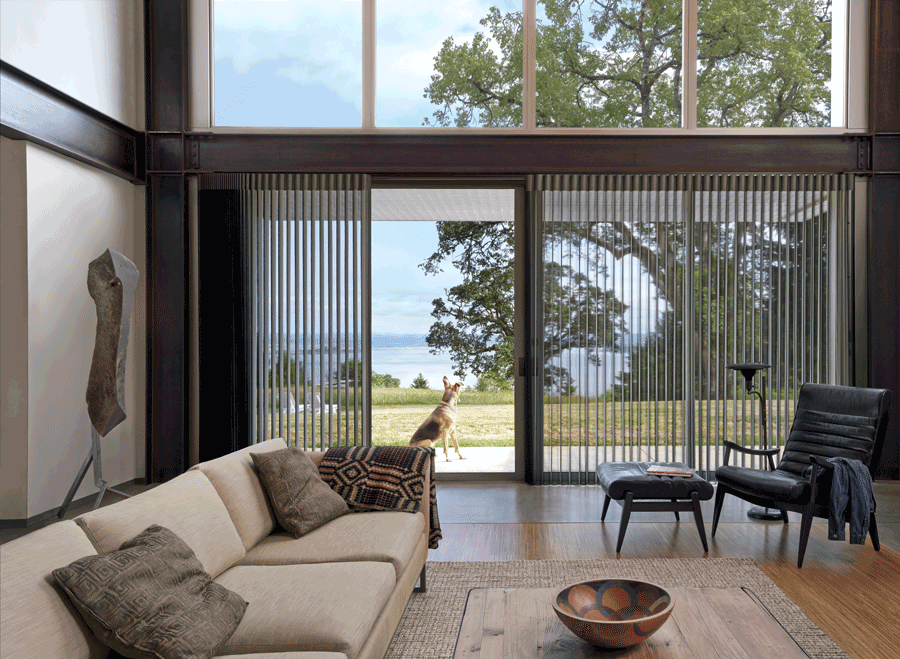 Vertical shades will move in a similar fashion to the slider so that when it moves, the shade also moves.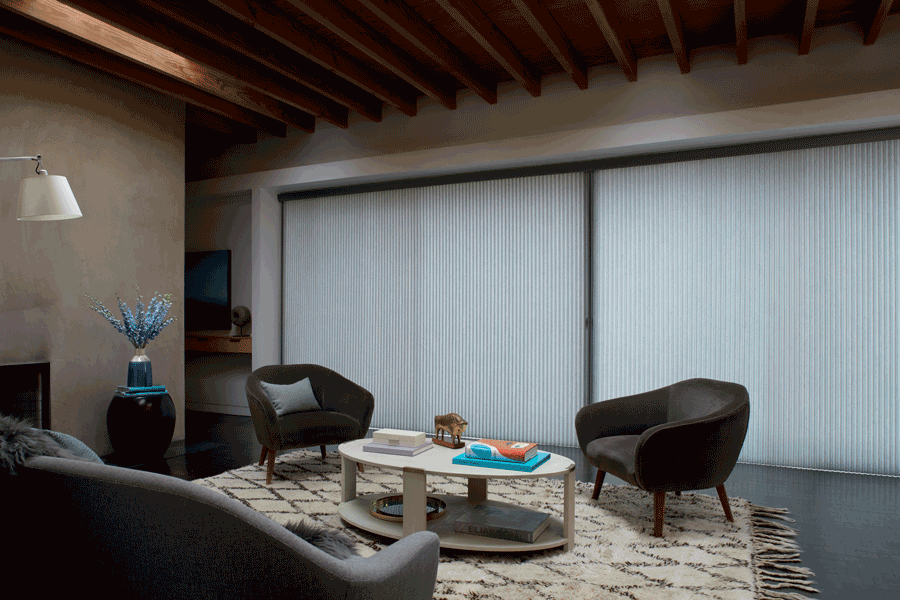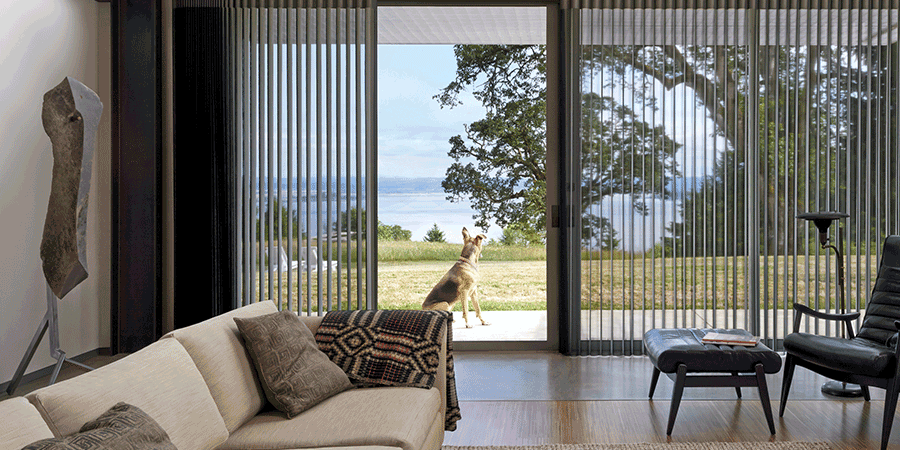 If you only use one side of the slider most often, horizontal shades can be something to consider. While one stays in place for privacy and light filtering, one adjusts open for door usage. However, both shades can be adjusted up to give you full lighting when you want it.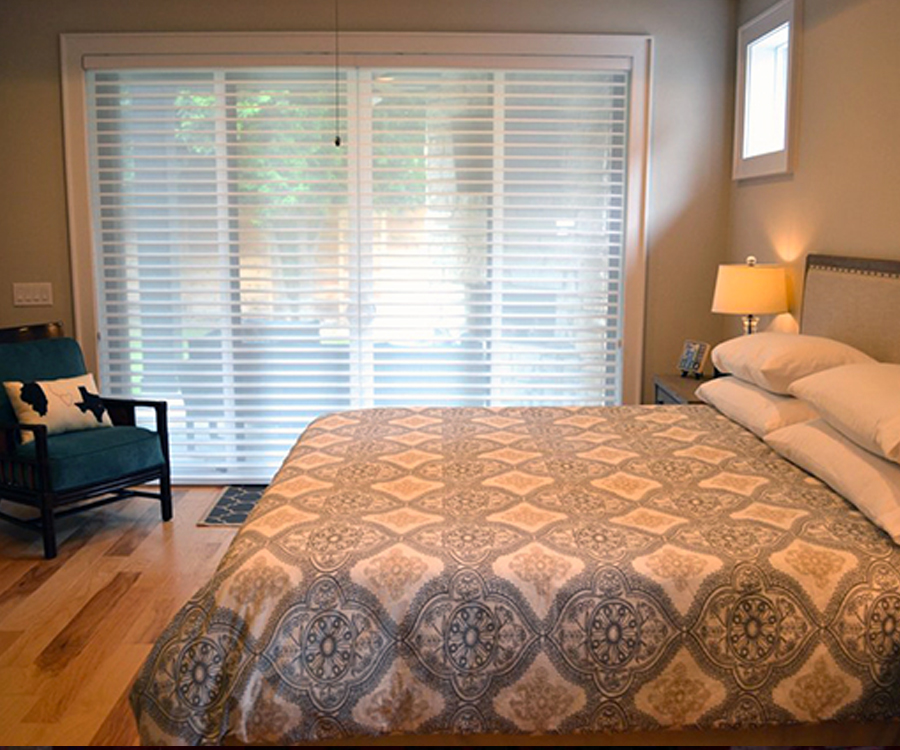 For some families, fully motorized, easy to use shades are the way to go. They can open the full expanse of their shades seamlessly so they can enjoy the springtime weather faster.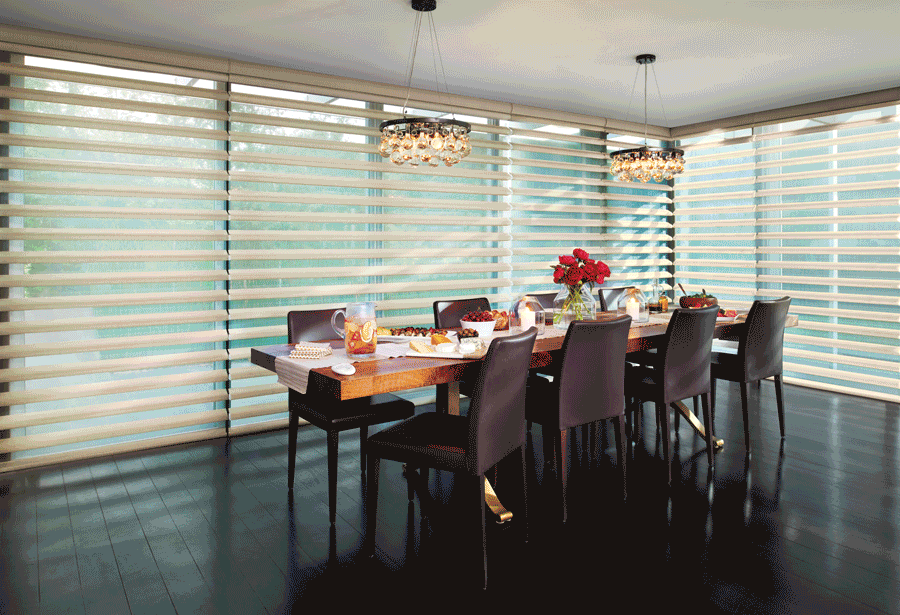 What about covering interior french doors?
Interior french doors are a beautiful asset to a home. Maintaining privacy, when you have them in the interior spaces, can be a concern. When trying to use rooms for multiple functions like sleeping, or working from home, you need privacy.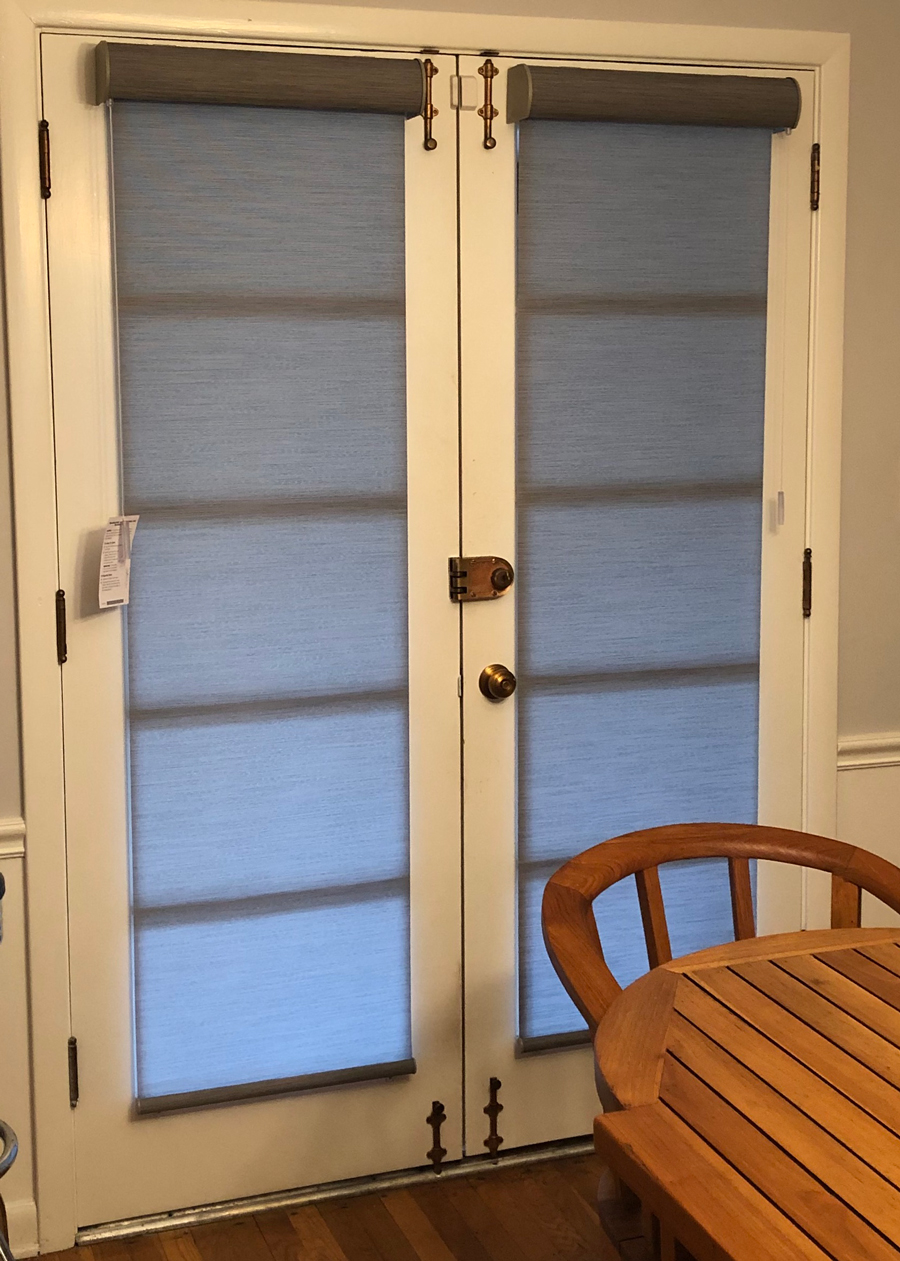 Covering doors with roman shades and roller shades are the most popular options, although many homeowners prefer to choose whichever window treatments go with the look of their house, which means–anything is possible!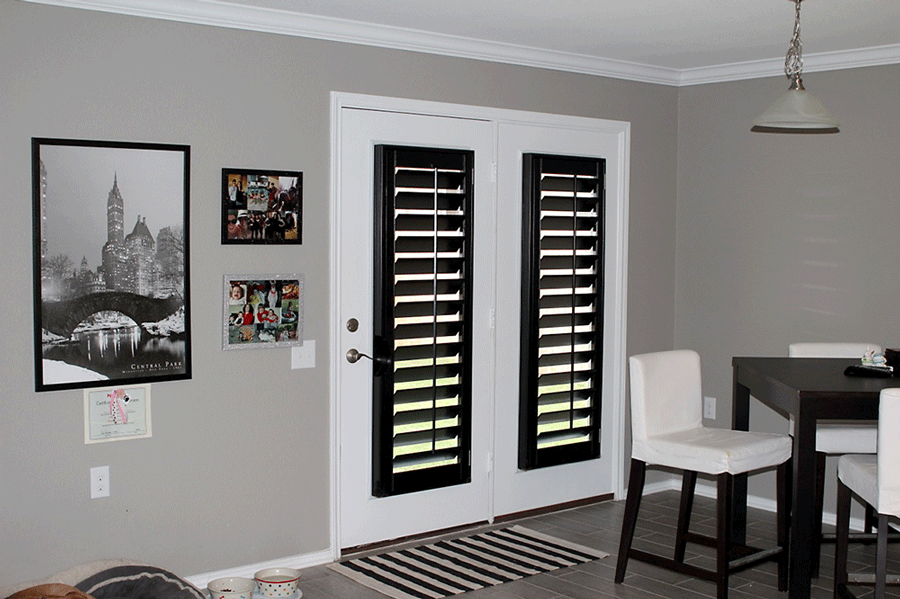 How do I cover a glass pane door?
If the entirety of the door seems to be made of glass, it raises a lot of questions about coverage. When you want to preserve gorgeous view-through while still having light control, you need solutions. On top of that, energy efficiency and temperature regulating issues should also be addressed.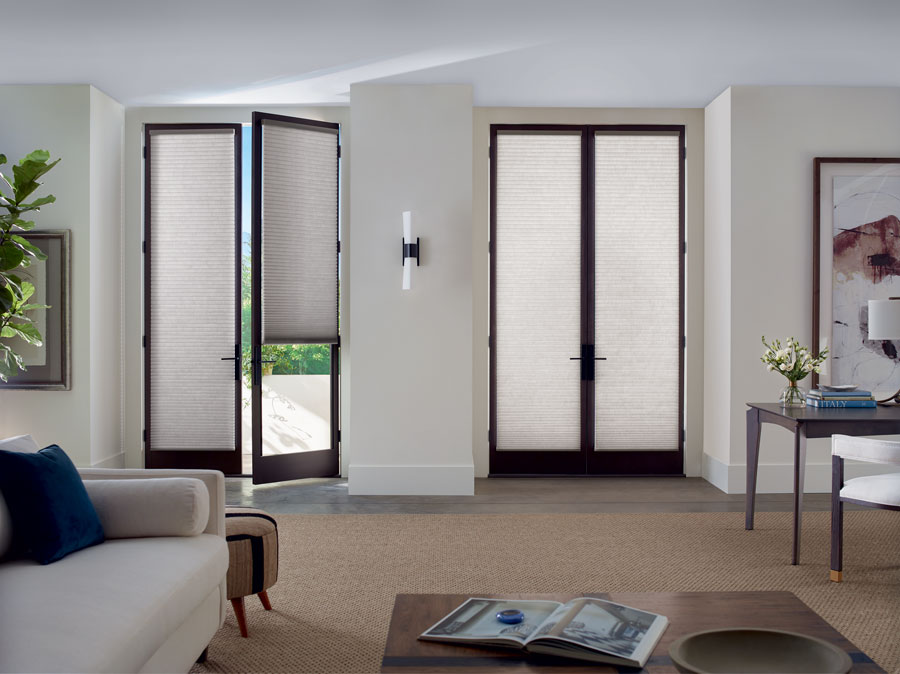 This is why we love TrackGlide. This sleek, narrow track adheres directly to the edge of the frame for a drill-free installation. The track gives the shade full coverage and easy movement up and down. Cellular modules within the shade, trap heat at the glass so you never break a sweat.
What are the best coverings to put on doors?
When you have questions about covering doors we have answers. However, sometimes it's hard to pinpoint what you want because there are so many options. That's why working with a window covering specialist can help you get what you want. Here's a quick list of things to ask yourself before getting started.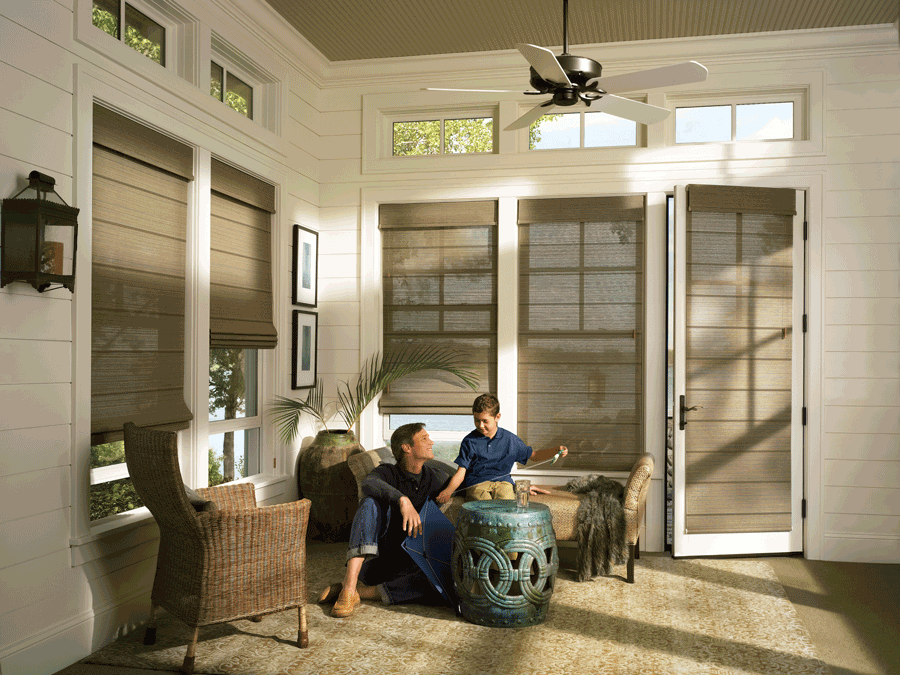 * Will the door knob or handle still be accessible?
* How will the shades attach to the top of the window?
* Will the door be able to open completely?
* Do you need to coordinate or match other windows in the space?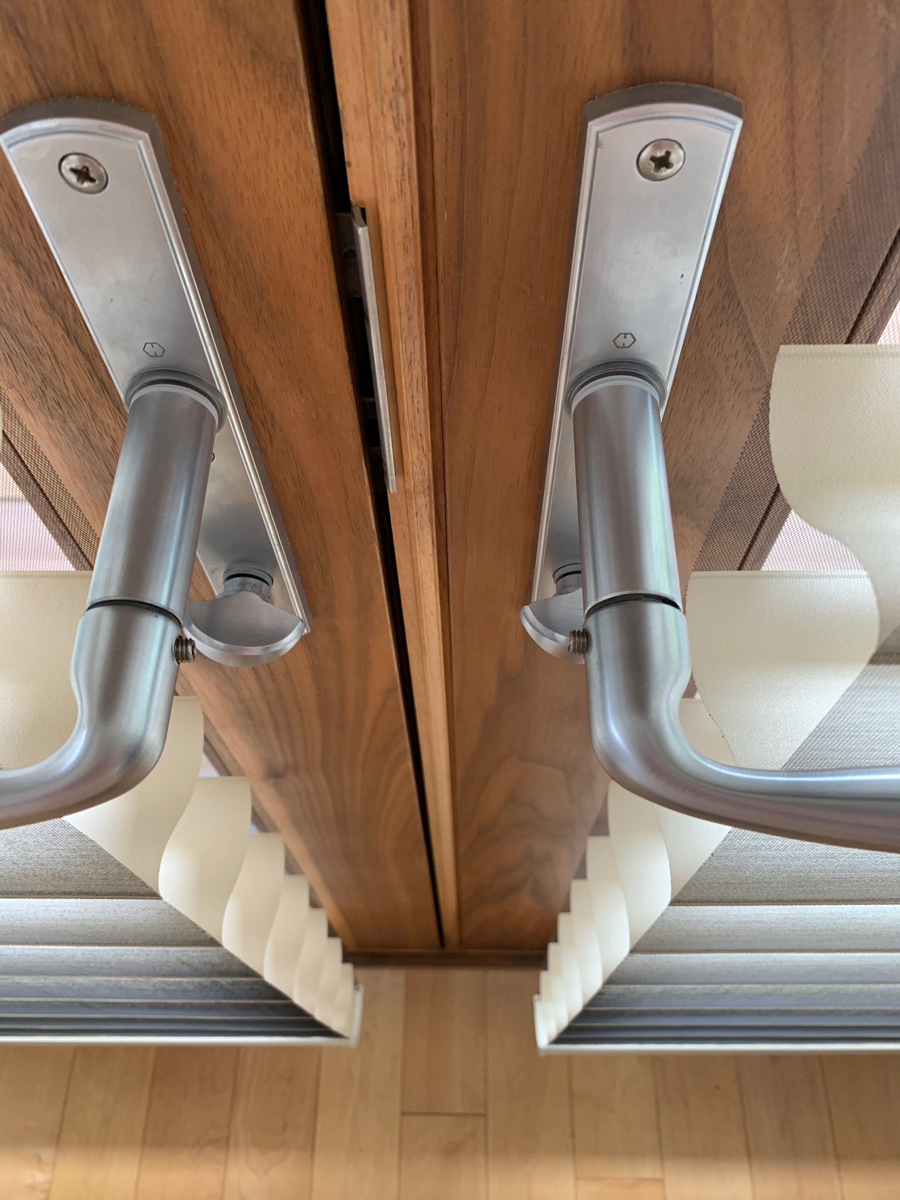 Have more questions about covering doors?
We understand that there are a lot of questions that come with covering doors. Our window covering experts know what aspects to look for in the solutions you need. Picking out styles that suit your needs while solving challenges is easier with someone by your side. Factors that affect how you use your shades, and features that can give you the experience you want, are within reach. Let us help you get there! Schedule a FREE consultation with us to get started.