Owning a dog is one of the most rewarding things in life. Their loyalty, compassion, and lively personalities keep a smile on our faces even on our toughest days. And yet, are there are a few traits you could live without? Here are 6 things from good–to not so great–that we're sure you can relate to as a dog owner. 
#1 They Don't Compromise Comfort
If there's one thing our dogs don't budge on, it's there favorite cozy spots. To put it simply, your dog and your favorite (of course–expensive) chair are a match made in heaven. Sure, you could buy countless cushy dog beds or even a mini dog-house to put in your home, but they simply can't resist the space where they feel most comfortable. It's good they're so cute.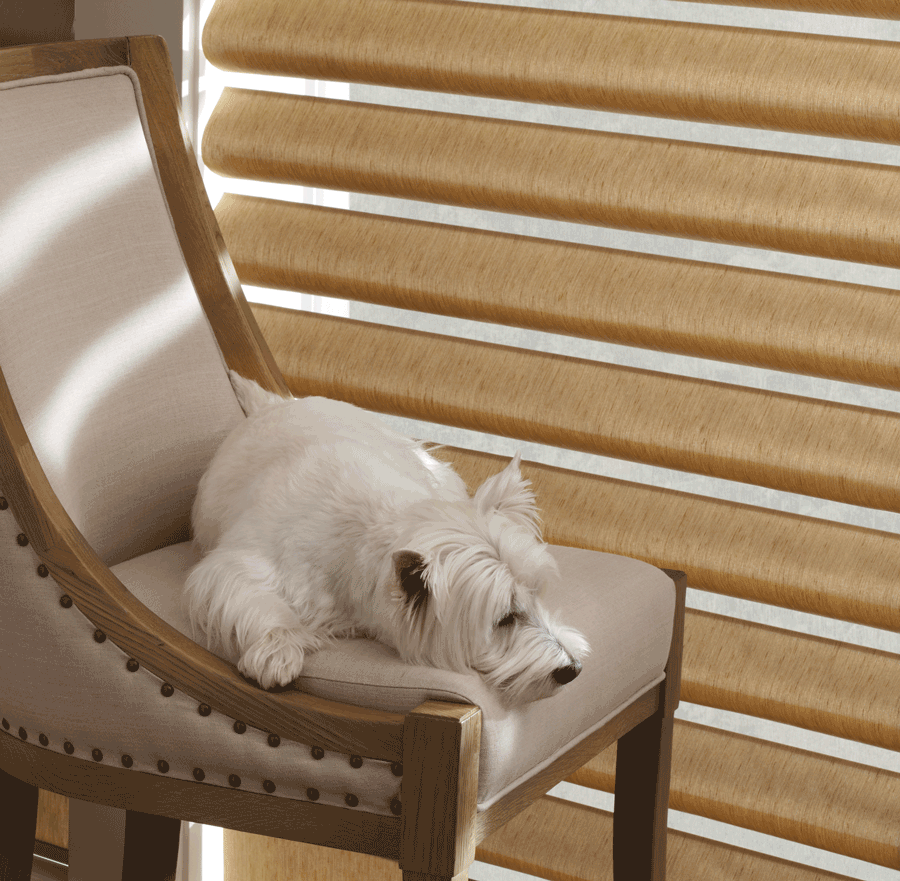 This probably comes to no surprise, but 9 out of 10 times that "go to" cozy spot is right next to window. A perfect spot where they can bask in the Texas sunshine and patrol who's entering and exiting.
#2 Plenty Of Paws 
No matter how cute and comforting they are, we could all agree that paws can be trouble. From muddying up your sparkling wood floors, to destroying your screen shades, paws cause problems.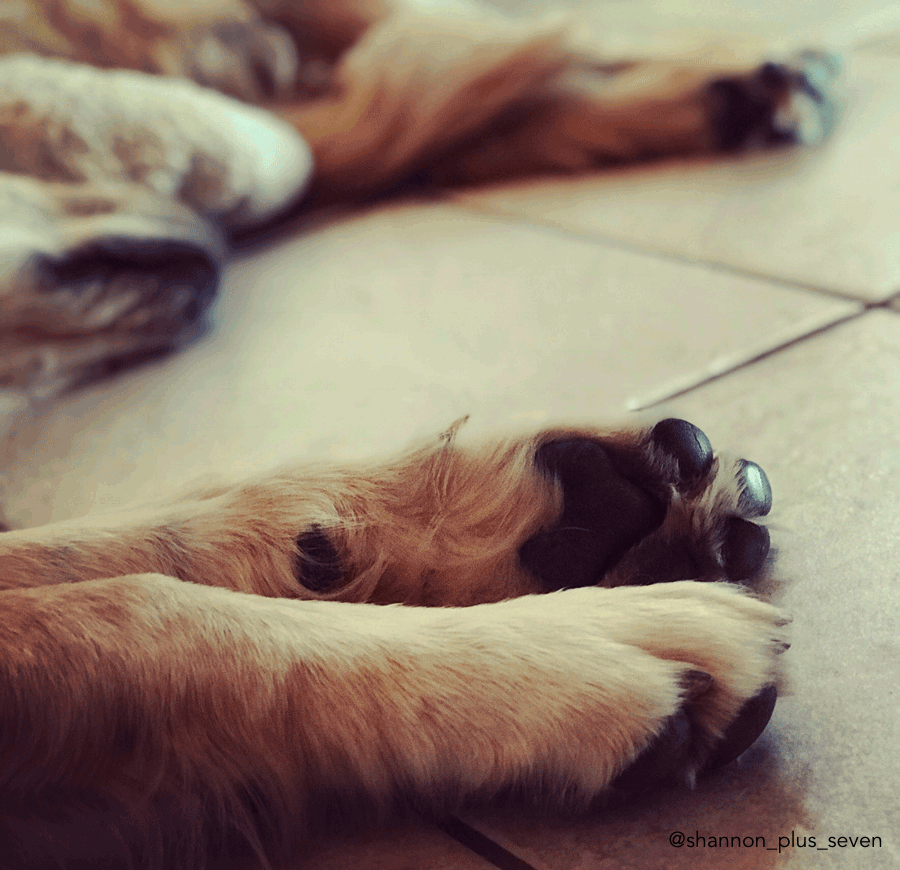 However, such problems could be resolved with Hunter Douglas PowerView® motorized shades. Lift your shades in a split second before your furry friend strikes, or optimize your shades to rise and lower when you're not around, meeting the needs of your pet's schedule.
#3 Your Dog Makes A Great BFF
Their irrevocable loyalty and profound love for you should be enough to place them in the  number one "Best Friend Forever" position. To put it simply, your dogs are obsessed with you. You're their best friend, their big brother or sister, and their meal ticket! I mean, why else would they wait countless hours for you to get home?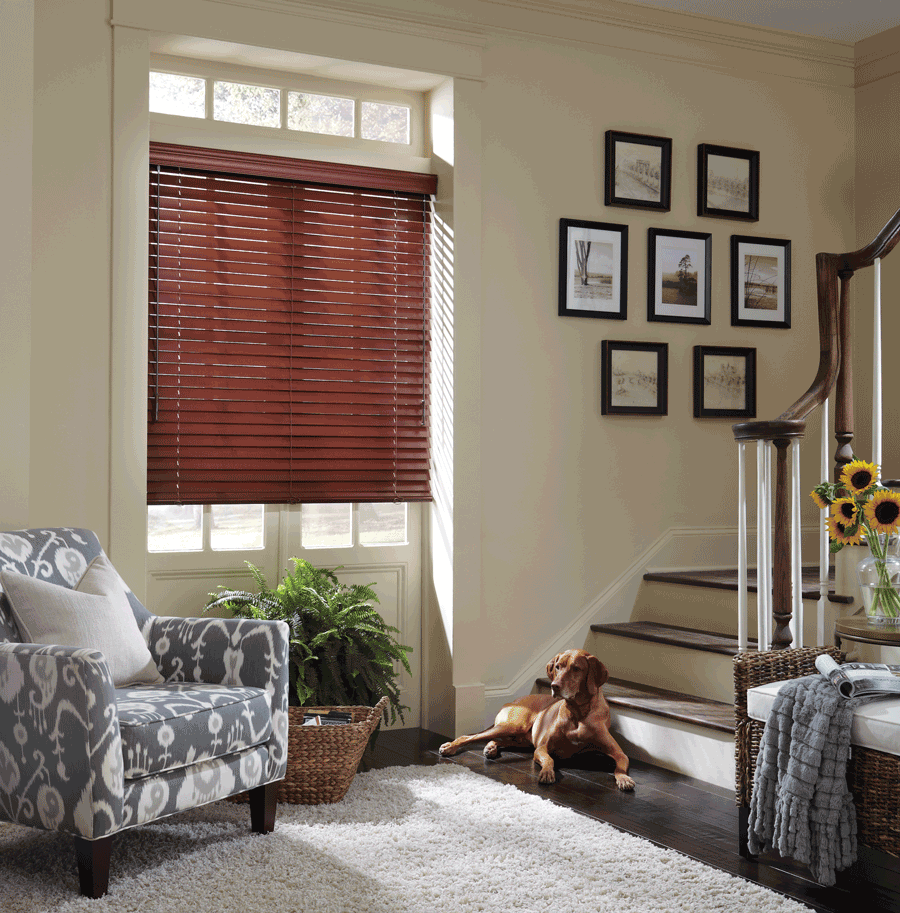 You can return the favor by making sure they're comfortable at all times of the day. Control the temperature of your home with energy efficient shades, or tilt your motorized blinds automatically when the unforgiving Texas sun makes a debut.
#4 Kids & Dogs Make The Perfect Pair
If you have children, then you understand the instant connection your pups and little ones have the second they meet each other. Your dog loves your kids as if they were their own, and the cute photo ops are just an added bonus.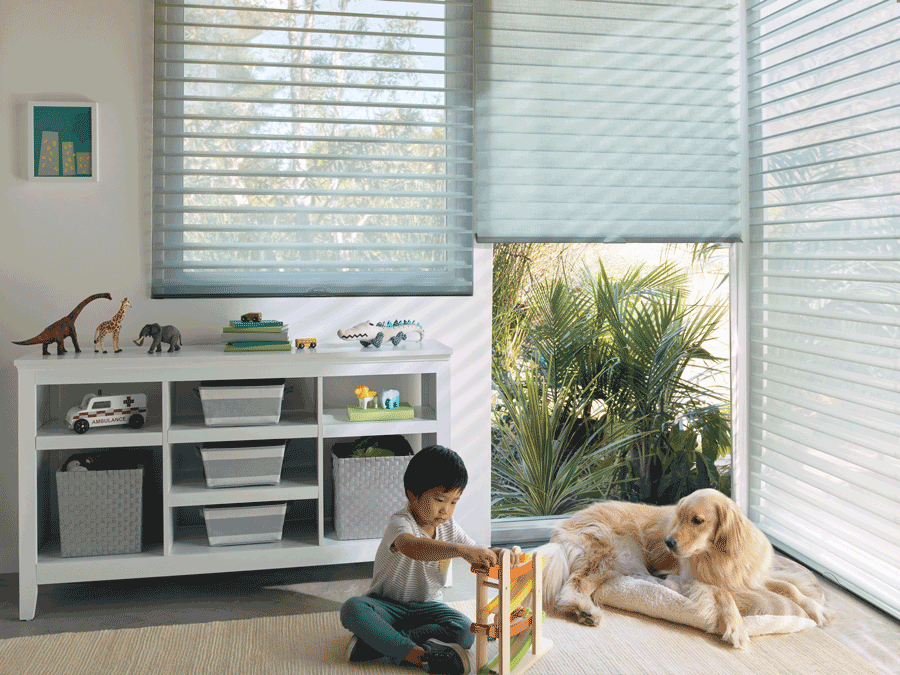 Do you have child and pet safe blinds? Keep your children and dogs safe during playtime with cordless blinds. Hunter Douglas has countless child and pets safe operating systems that offer the perfect solution for your little ones–furry and not so furry.
#5 A Pet With Personality
Did you know your dog has personality quirks? No brainer, right? Each dog has their own unique characteristics that make them: Oh, so lovable. Yes, your dog may have his or her own way of doing things, but they all do!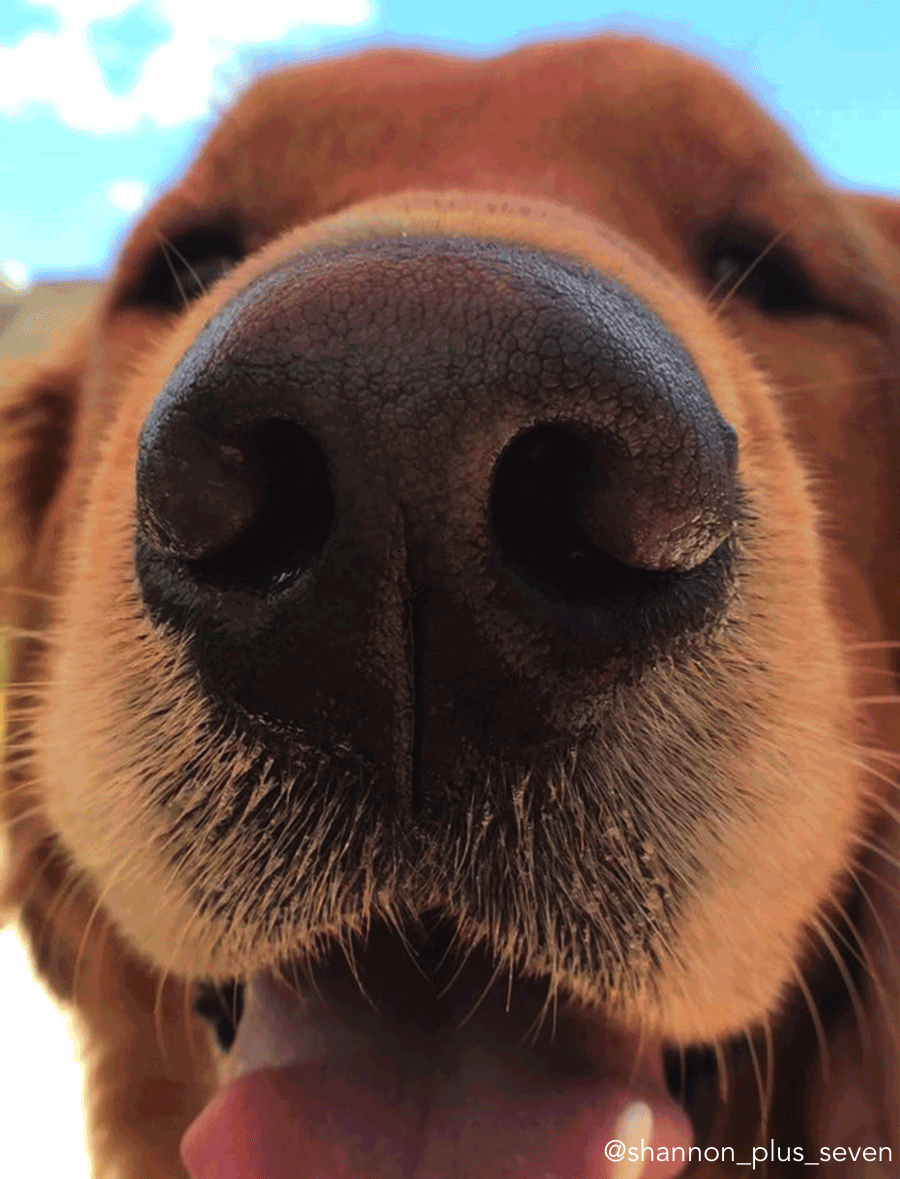 That little dance Pluto does right before bed is just his personality shining through. Your dog's behavior can change based on their environment, their health, or pretty much their mood for the day.
#6 A Dog Owner's Life Is The Best Life
There's one fact that all dog owners can relate to. Having a dog makes life better. No matter what mood you're in, we depend on the love and affection of our four-legged friends to get us through the day. Return the love by keeping them comfortable and safe in your Austin area home. Our team at Austin Window Fashions are here to assist you with the best solutions for you and your pet!
Shannon @shannon_plus_seven showcases life's adventures of a dog owner on Instagram, including her three pups. Check out her page for more!