The "A" List: Popular Window Covering Solutions
September 22, 2021 | skyline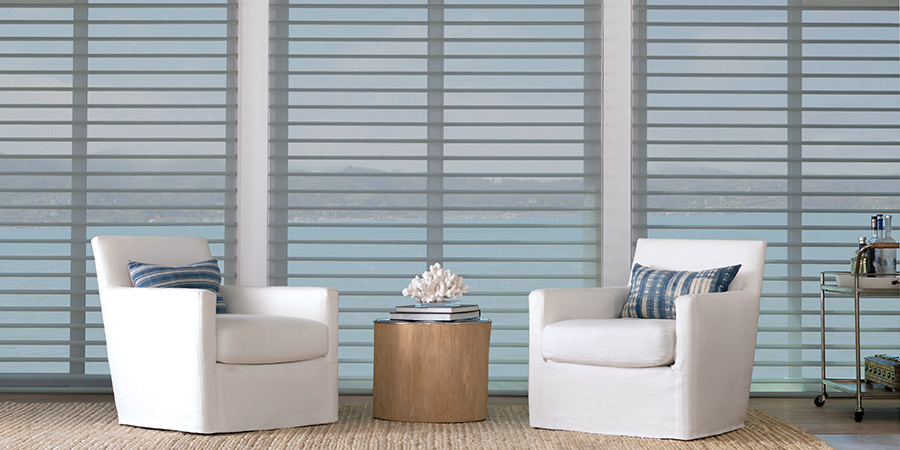 Do you ever wonder if your Austin area neighbors face the same window issues as you?  We did some investigating to find out the most popular window covering solutions. A top 5 list of how to get control–and get the best atmosphere in your Texas home. Are you curious to know what we uncovered? Let's take a look…
#1 Motorization
How exciting! Motorization, automation and smart home control topped the list! Clients are noticing that popular window covering solutions have come a long way over the years.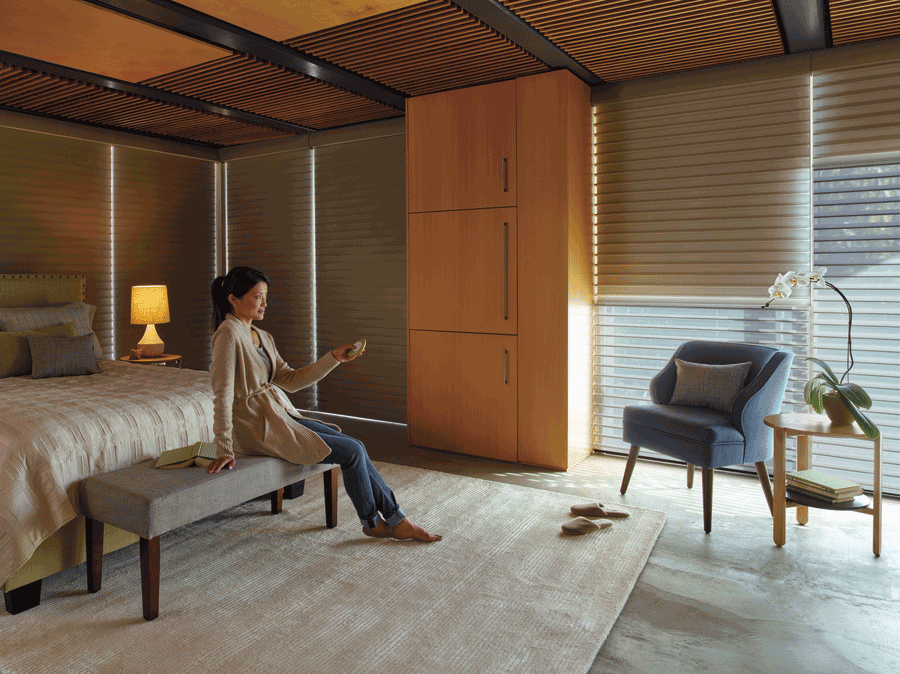 When technology is added to window shades, the sky's the limit! Use voice command, an iPad or a remote device to make adjustments. Motorized treatments make your home function easier, add privacy and security and help control temps inside, too. No wonder they are our # 1 solution!
#2 Room Darkening
We found room darkening solutions to be second on our list. It's no surprise. Texas homeowners are looking for ways to keep the hot sun from entering their homes during the day. And at night?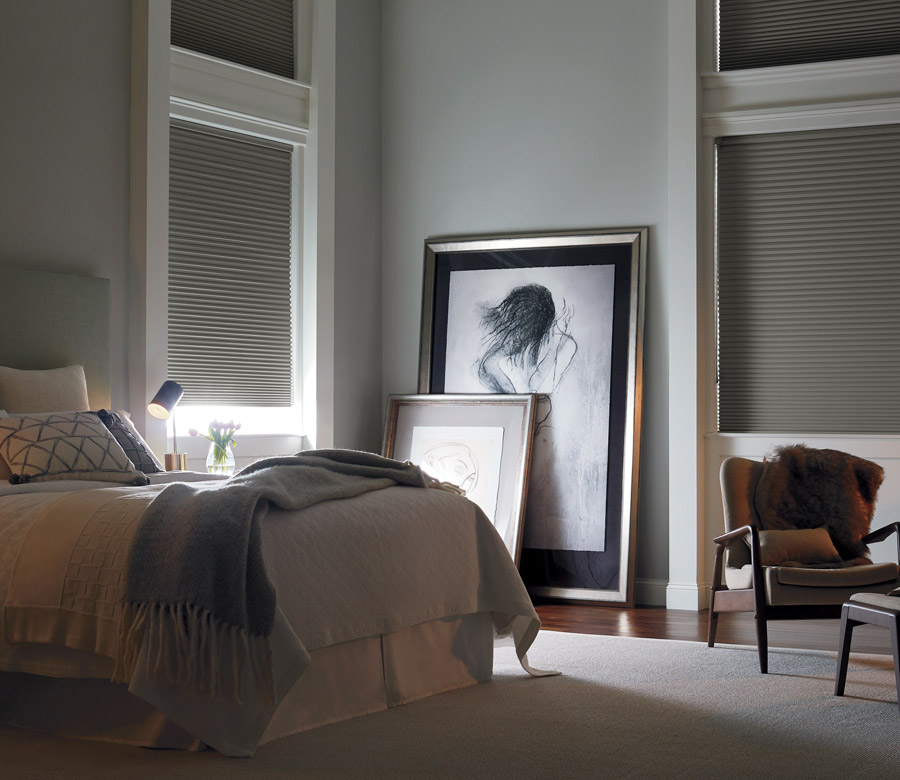 It's probably better sleep that homeowners are looking for. Room darkening is a great way to enjoy an uninterrupted night of sleep, a weekend sleep-in, or a quiet nap on a Saturday afternoon. Being able to close out the sunshine and glare is also ideal for creating a darkened media space. Our offerings include many ways to block the sunshine, gain light control, protect furnishings and keep those energy bills at bay.
#3 Top Down Bottom Up
Next up is a fan favorite, the top down treatment. Clients who are looking for light control and privacy find it with Top Down Bottom Up shades. These treatments are a popular window covering solution due to their versatility.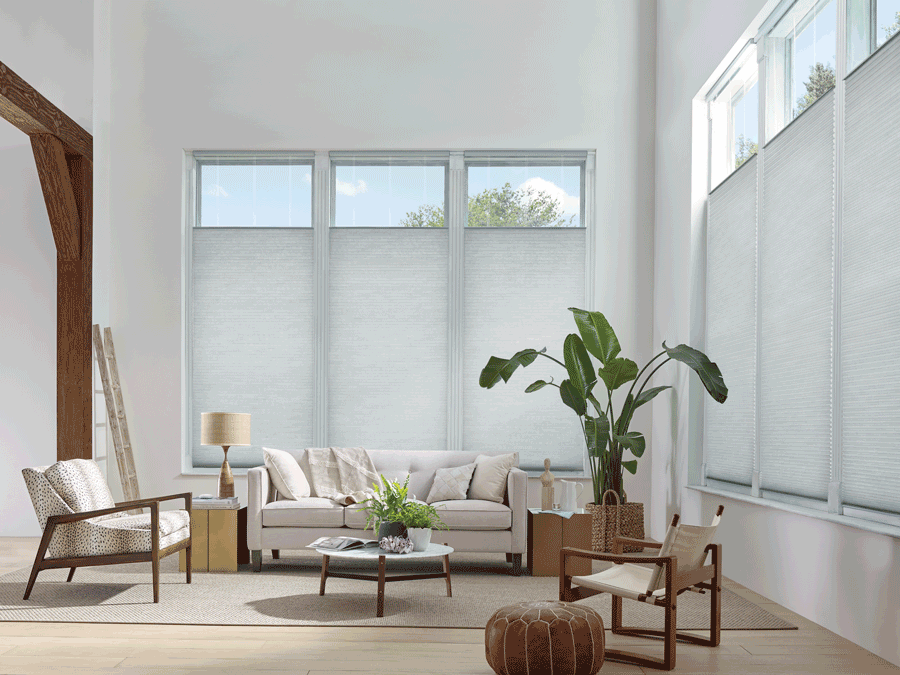 When set as top down, our clients will enjoy a blanket of natural light spread across the ceiling, no glare, just warm, soft light to illuminate the room. Adjusted to bottom up, clients can direct sun rays to a specific area, great for those house plants needing sunlight.
#4 Glass Doors
Austin is known for its beautiful landscape and enjoyable weather, easy access to outdoor space is one way to enjoy it . For this reason, one of the most popular window covering solutions is for glass doors.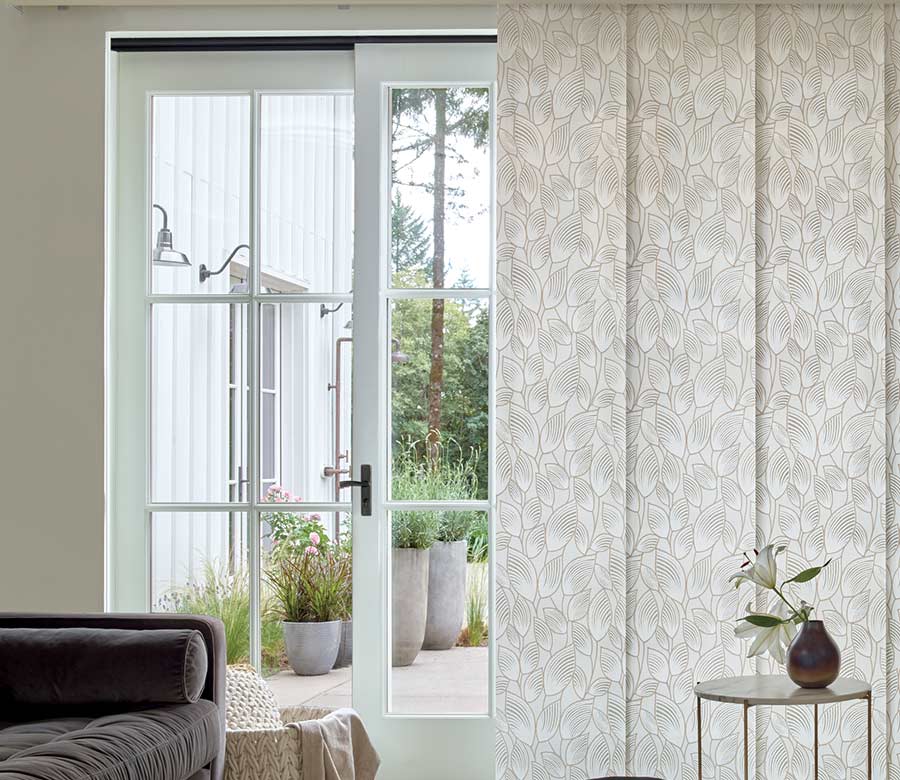 Whether you have sliders, French doors or patio windows, we can help solve any glass door issue with functional and durable window treatment solutions made specifically for these areas. Look how gorgeous they can be!
#5 Large Windows
Last, but definitely not least? Large windows. The decision to cover them can be a difficult one. But, large windows can be problematic in the everyday function of your home.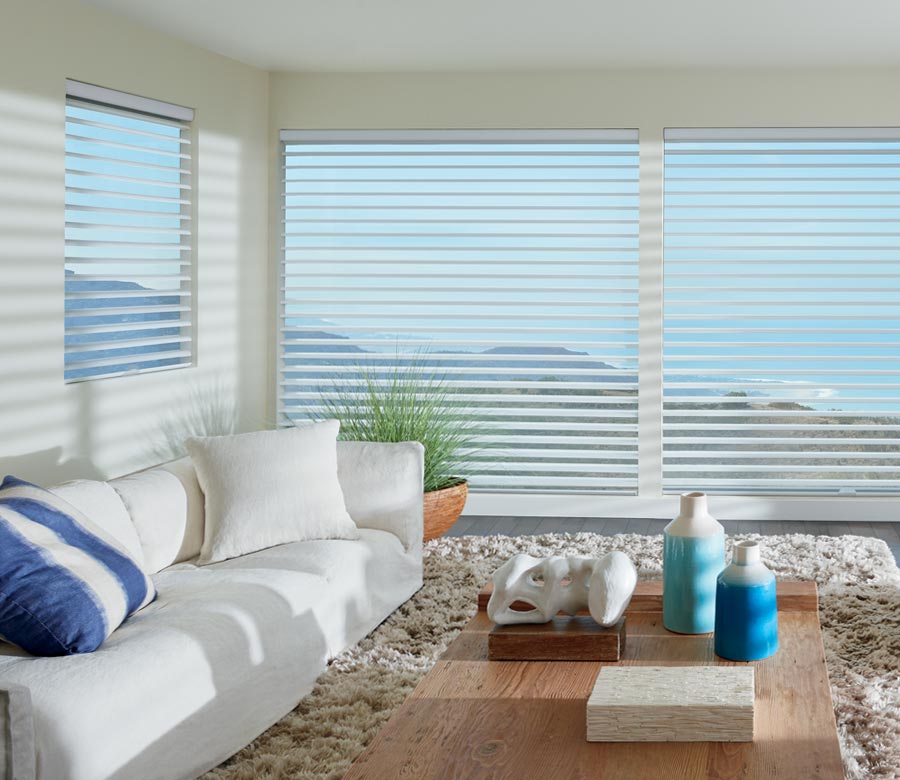 We have popular window covering solutions that will provide light control and privacy while allowing you to enjoy the special architectural feature that large windows bring to your home. By adding window solutions to your large windows, you not only add comfort but sophistication as well.
Loving These Popular Window Covering Solutions?
You're not alone! Your Austin area neighbors have already found ways to create the ideal balance of light control, privacy & convenience in their homes. Is it your turn? Get in touch with our team at Austin Window Fashions for your FREE consultation.