Color announcements are so fun to see! Each fall, top designers weigh in on the future of design. This year is no different, as the Pantone Color Institute has announced the Upcoming Color Palette for 2022. We couldn't wait to share the ten colors, along with the top five neutrals. We've put together a sample of interior spaces that pair the colors on the list. Take a look, and let us know your favorite.
The Upcoming Color Palette
From bold statements to soft hues, this selection of colors has something for everyone. One of the top ten is traditionally chosen as the Color of the Year. Which one are you predicting to win that contest?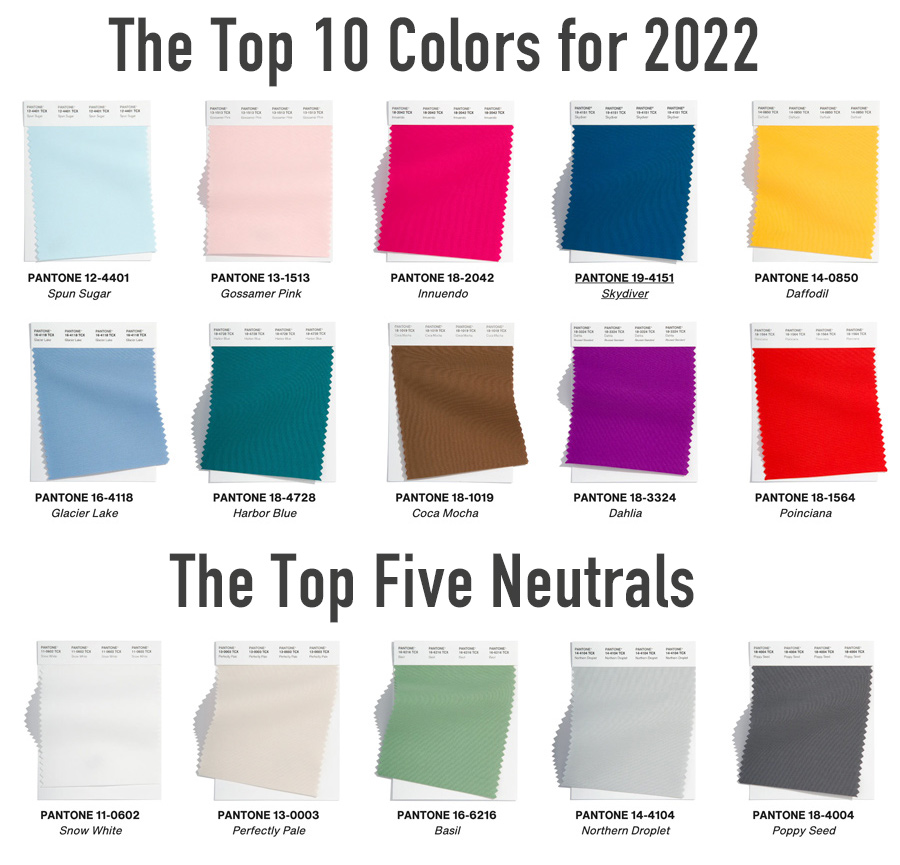 Find Your Calm.
The balanced look of blues, greens and creamy whites is a winning combination. This living room space features soft, calming patterns and colors, enough to add personality, but not overwhelm the design.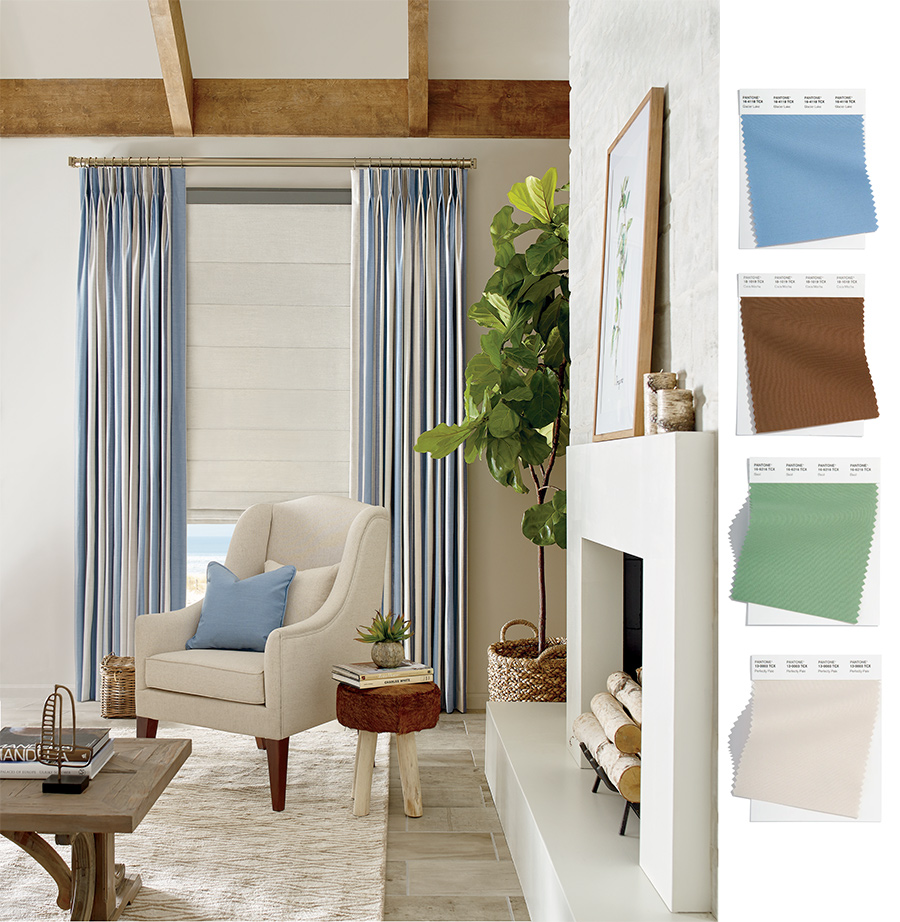 Mix It Up–In the Kitchen!
One room that has gotten a great deal more attention than traditionally expected is the kitchen. While the classic white kitchen will always be a timeless choice, many homeowners are taking risks–with dynamic results. Cabinetry is no longer limited to shades of white or stained wood. Paint colors are taking kitchens by storm. From soft blues and greens, to bold choices in red, yellow and black, kitchen design has a whole new look.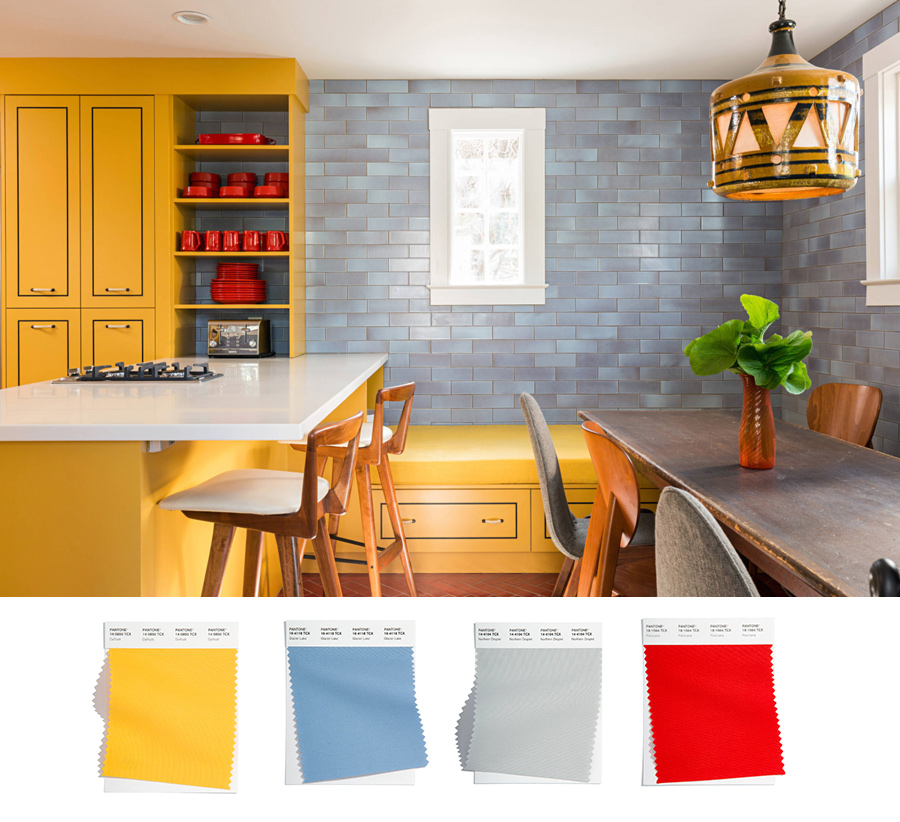 Pick Your Favorites.
The best thing about the upcoming color palette 2022? It'll be easy for everyone to find a shade they love. With last year's decision for color of the year, neutrals are now on the table, as opposed to hiding behind the scenes. And, putting your favorite shade together with a neutral you love seems to be an idea that most of us can get behind.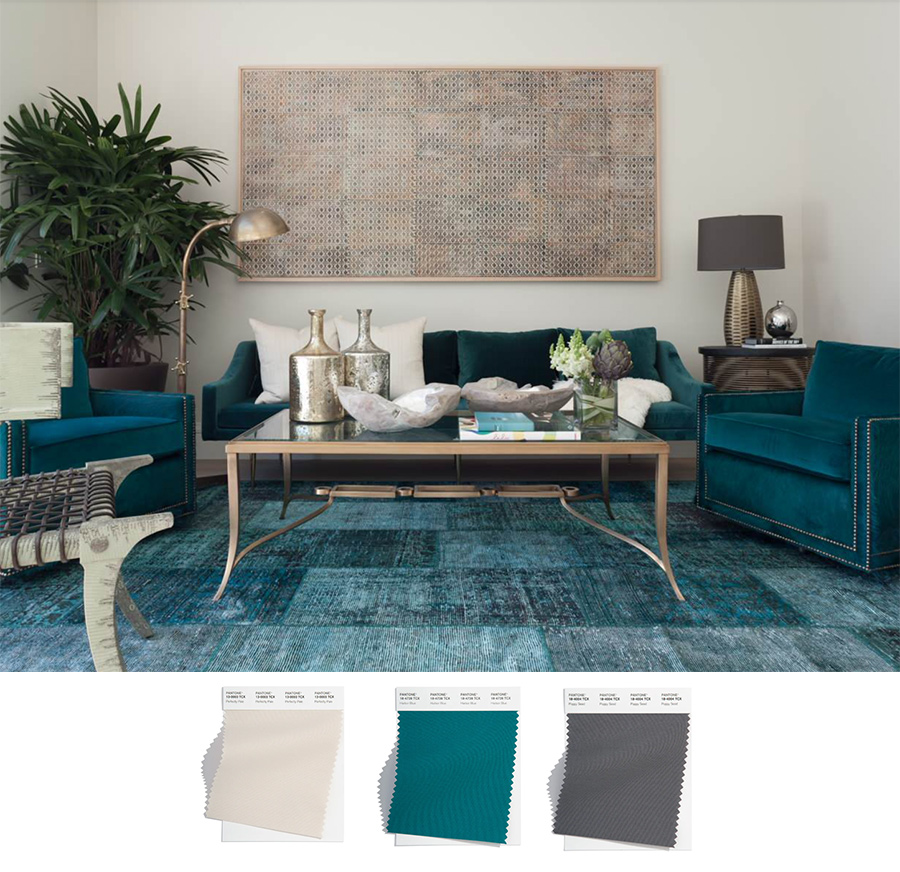 Are You Feeling Inspired?
We love seeing the newest trends and the evolution of color here at Austin Window Fashions. If you're feeling inspired to start your next project, get in touch with us! We'd love to talk things over with you to find out how styling your home could lead to the ideal balance of beauty and function! Stop by the showroom for a good dose of inspo, and then schedule your FREE consultation. Contact us today.