Welcome Entryway Inspiration
November 3, 2021 | skyline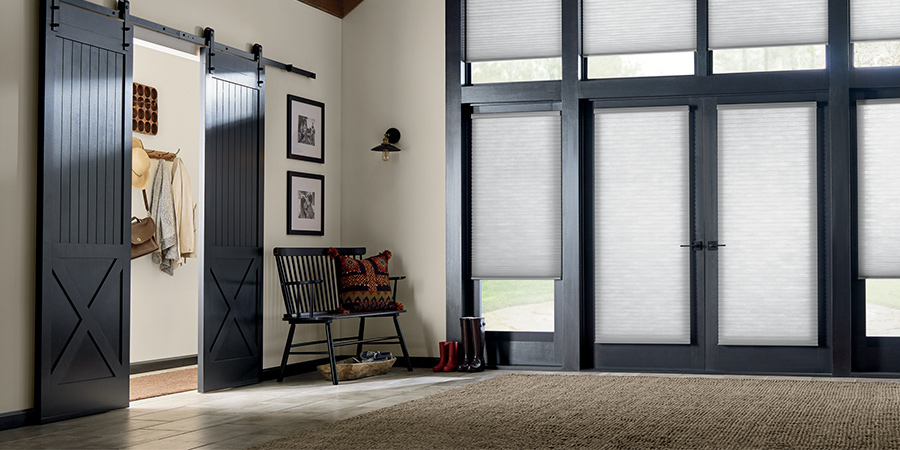 There is never a second chance at a first impression, so make it count. This can also apply to your home. When first entering a home, the tone is set, the atmosphere is decided. Is it time for you to enhance the front of your home? We've compiled some entryway inspiration to start getting that "Wow" element we're all after.
Welcome
A staple piece to start off our entryway inspiration is a narrow, well curated table. Textures and cohesive colors create an amazing focal point. Cozy elements like blankets and extra pillows set a welcoming atmosphere for guests.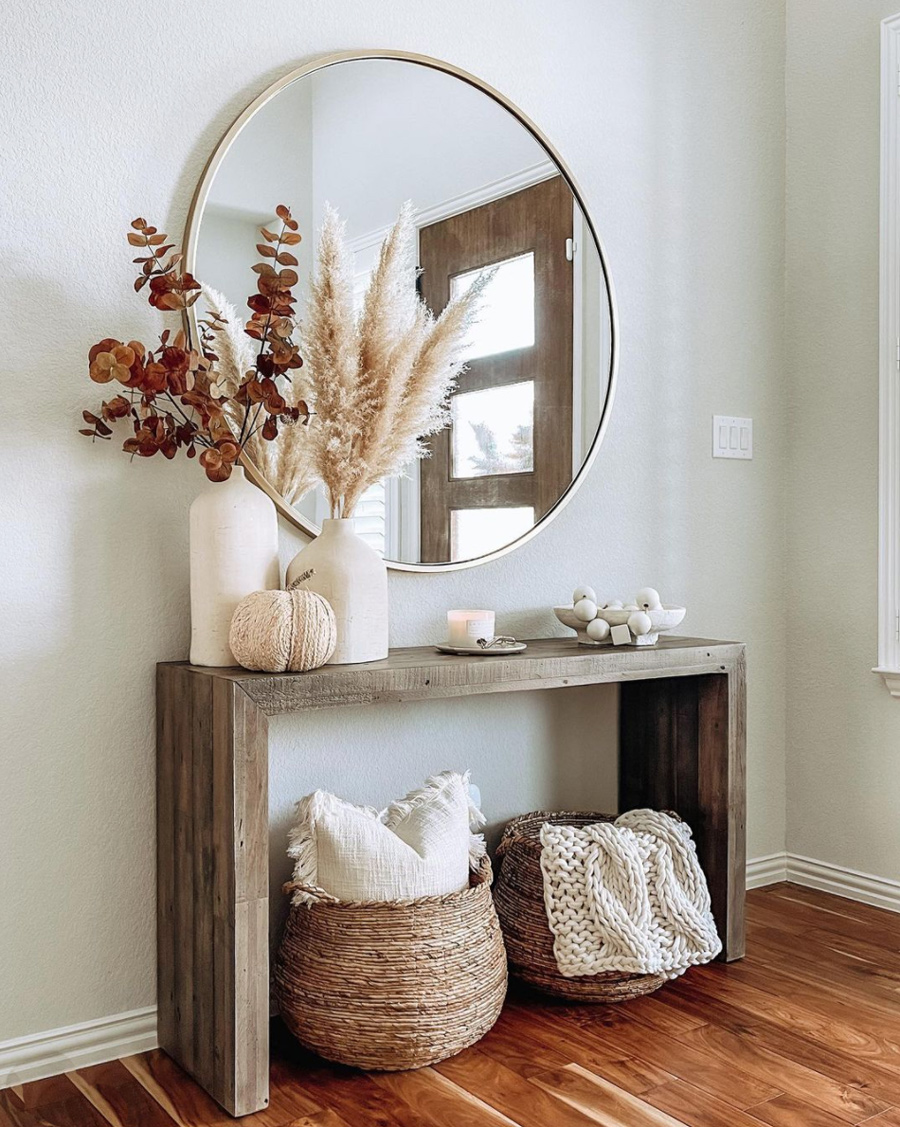 Take this minimalist table by Isha, of @isha_jimenez_ on Instagram, for example. Look how well they combine neutral colors and the wicker of the baskets and clean wood material. Multiple textures & layers give this space visual interest for a dynamic look. We are in love!
Open Concept
It's been said over and over on HGTV, "Let's knock down this wall for an open concept." While an open floor plan is great, it can feel overwhelming to style. The best and easiest thing to do is: Keep. It. Simple. Add only one seating area with an entry table in another spot. It's important to not "over do it" and add extra furniture and filler pieces just because you can.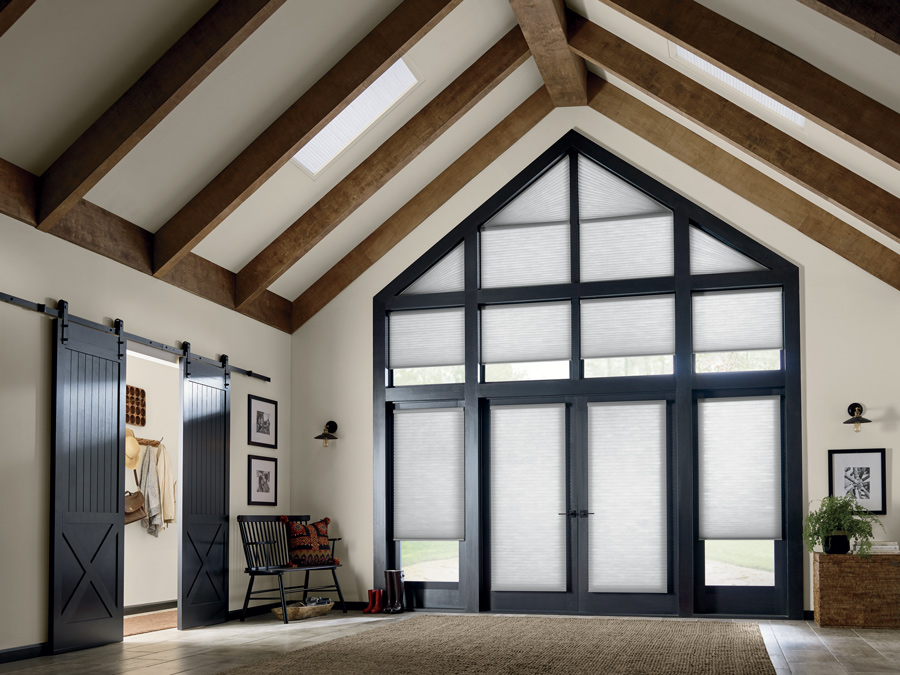 The correct light in large foyers is crucial to the overall comfort of the area. Because they can have large, unreachable windows, automated window treatments will be life-changing. They allow you to be in complete control of the light with one click of a button or a voice command to Alexa.
Entryway Inspiration On the Outside
The doors into your home are just as important as what's inside. With the holidays coming up it's a great time to make them pop! Adding holiday decor is a great start. Mix patterns, textures, and sizes to make a grand entrance! Plants are a beautiful option because they add a lively, organic element while also adding color.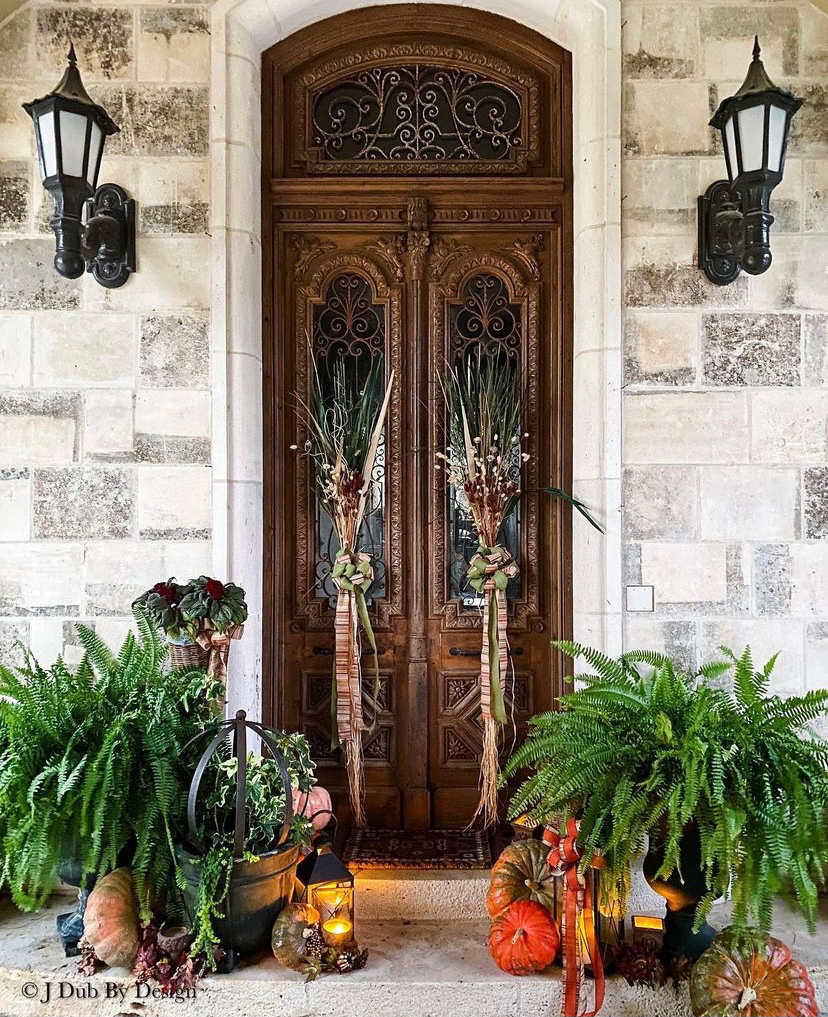 Jennifer, of @jdubbydesign on Instagram, did an amazing job with her exterior entryway. While it's certainly fall-inspired, the greenery gives a nod to the Texas climate. With the small accent lights, it's the perfect combination of cozy & stylish.
Our Door is Always Open
Austin Window Fashions team is ready to assist you! Did you see entryway inspiration you love? We know finding the correct solutions and style for your Austin home can be overwhelming, but that's why we're here to help! Contact us today to chat about your next project and free design consultation.