The Stunning Look of Roller Shade Fabrics
August 12, 2020 | skyline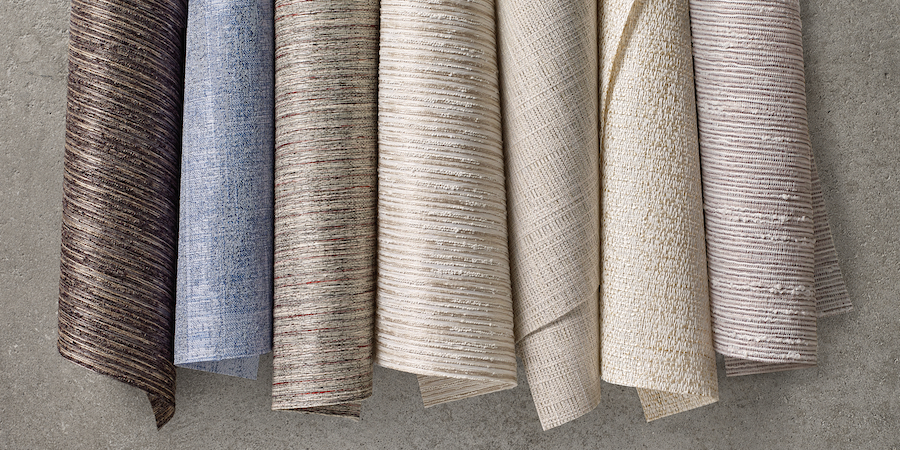 The comfort and beauty of your home comes from the style choices you make. The colors, patterns, textures, and accents stitch together your personal style all throughout your home. Shades are one more way to bring in your favorite design elements. Our roller shade fabrics are sure to fit seamlessly into any of your spaces–or even your open floor plan. Whether you're into bolds or neutrals, patterns or solids, we have you covered!
Coordination Mixed with Functionality
Do you have an open floor plan? If you're like many of our clients, you may find it a bit tricky to make the space cohesive while still defining each room. Even more, windows may function differently throughout a shared space, leaving you wondering which shades will work for you. We offer a variety of roller shade fabrics–available in our vertical or horizontal product collections which will allow for maximized function and coordination!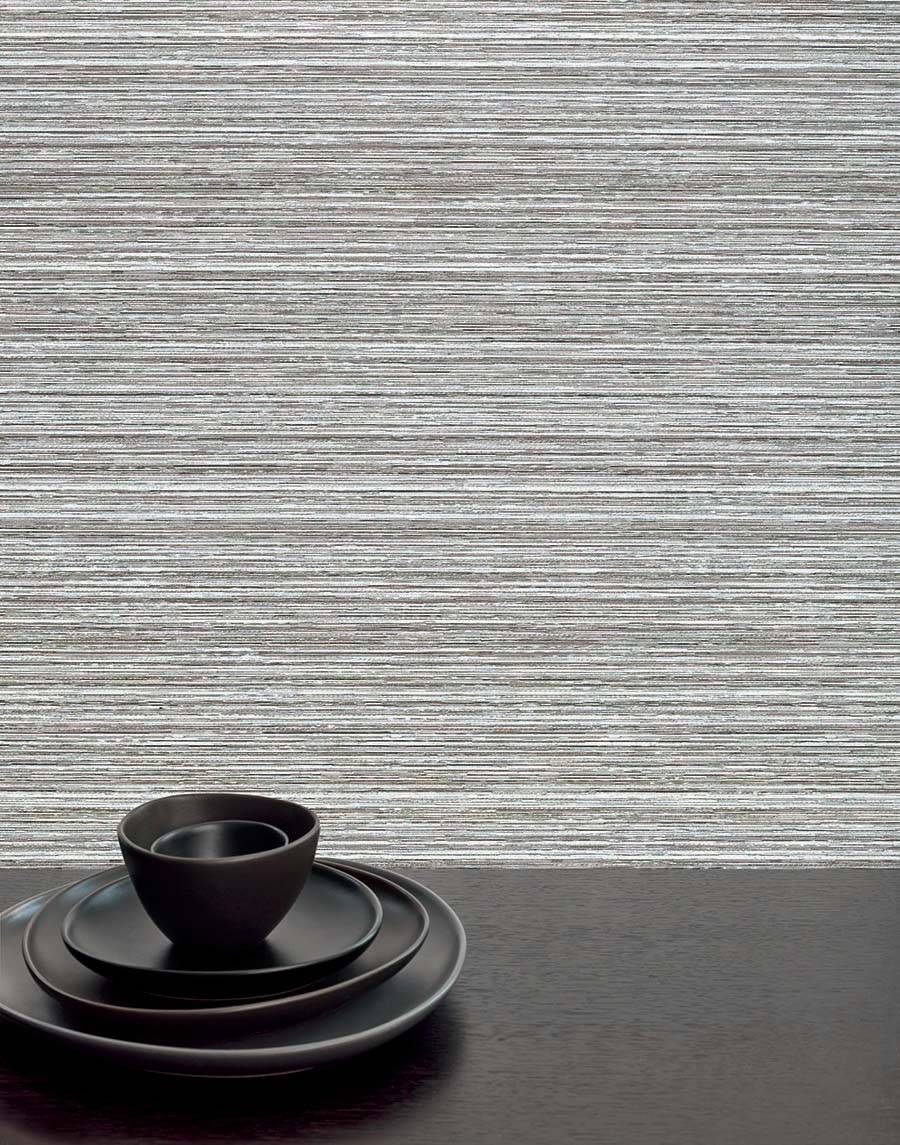 Here you can see the fabric "Stormy Gray" throughout the entire kitchen. On the glass doors, we featured gliding panels. Roller shades are on the windows above the cabinets. It's the ideal balance of style and function!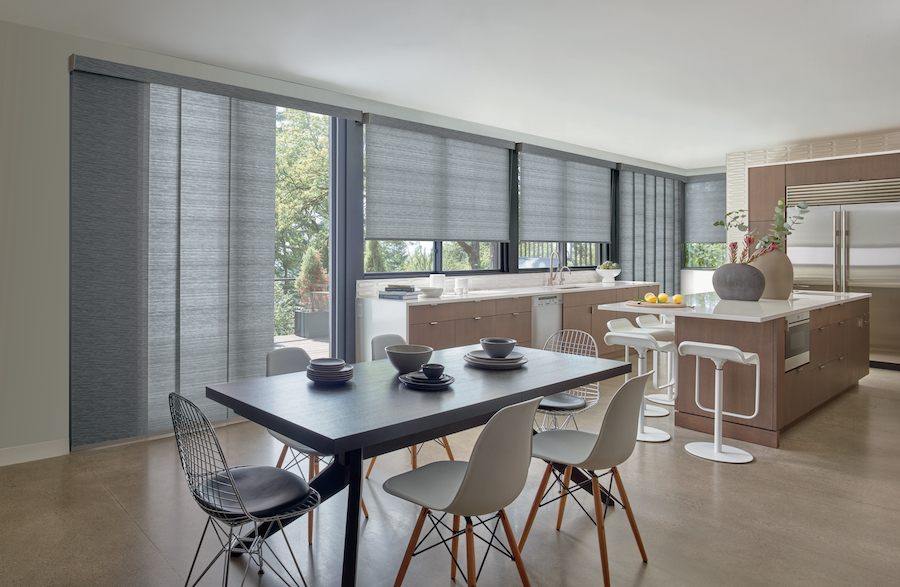 New: Recycled Fabrics
Introducing GreenScreen® Sea-Tex™ fabrics. Hunter Douglas partnered with Bionic® in order to bring us this stunning collection–that is also saving ocean life. Yes, you read that right! Made from ocean plastics that have been washed up on beaches, these textiles are available in five gorgeous neutrals. Even better, their 3% openness factor means you'll benefit from light filtering, reduced glare, added privacy, and UV protection.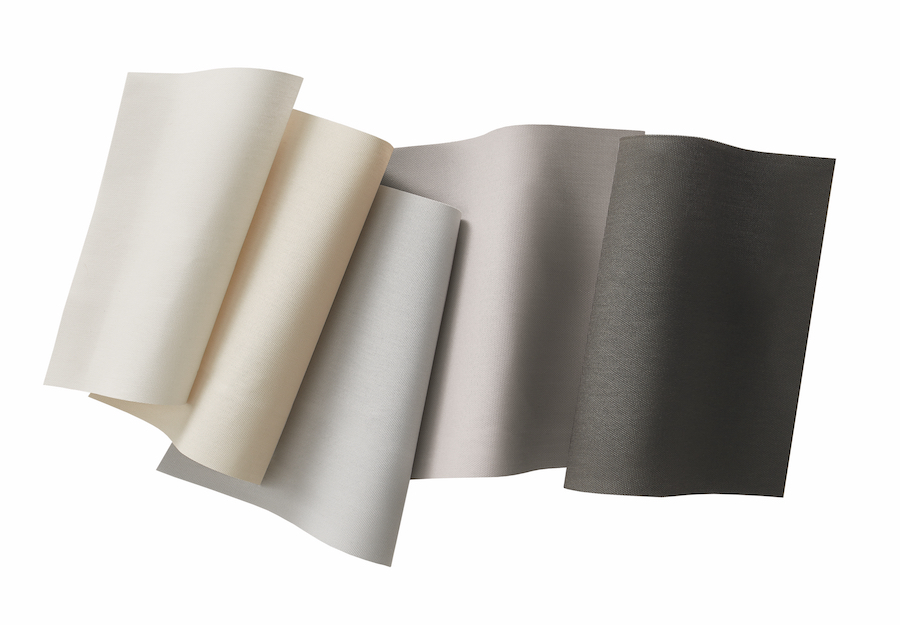 Enhancing Your Favorite View
Screen shades are one of the best ways you can control the lighting in your home, while also preserving your view. We have screen shades ranging in a variety of openness. That simply means the density/opacity of the fabric weave changes between each option. Pick your best fit from 5 choices, between 1% and 10%. Take a look…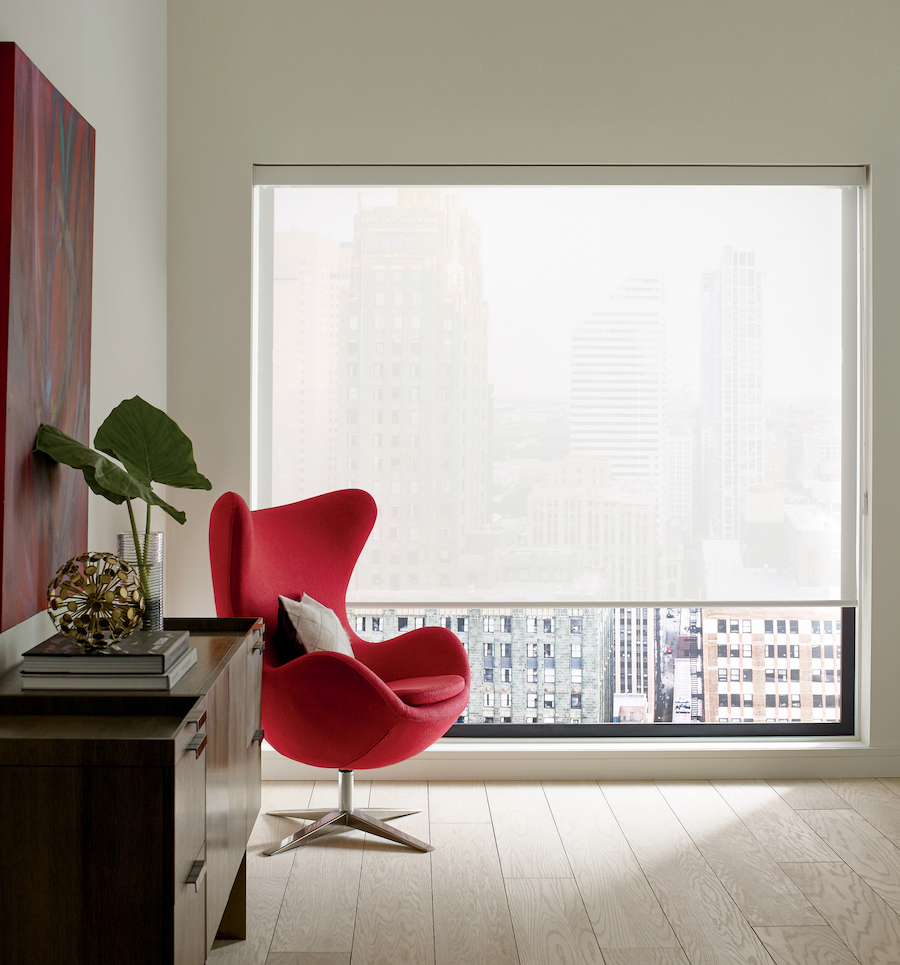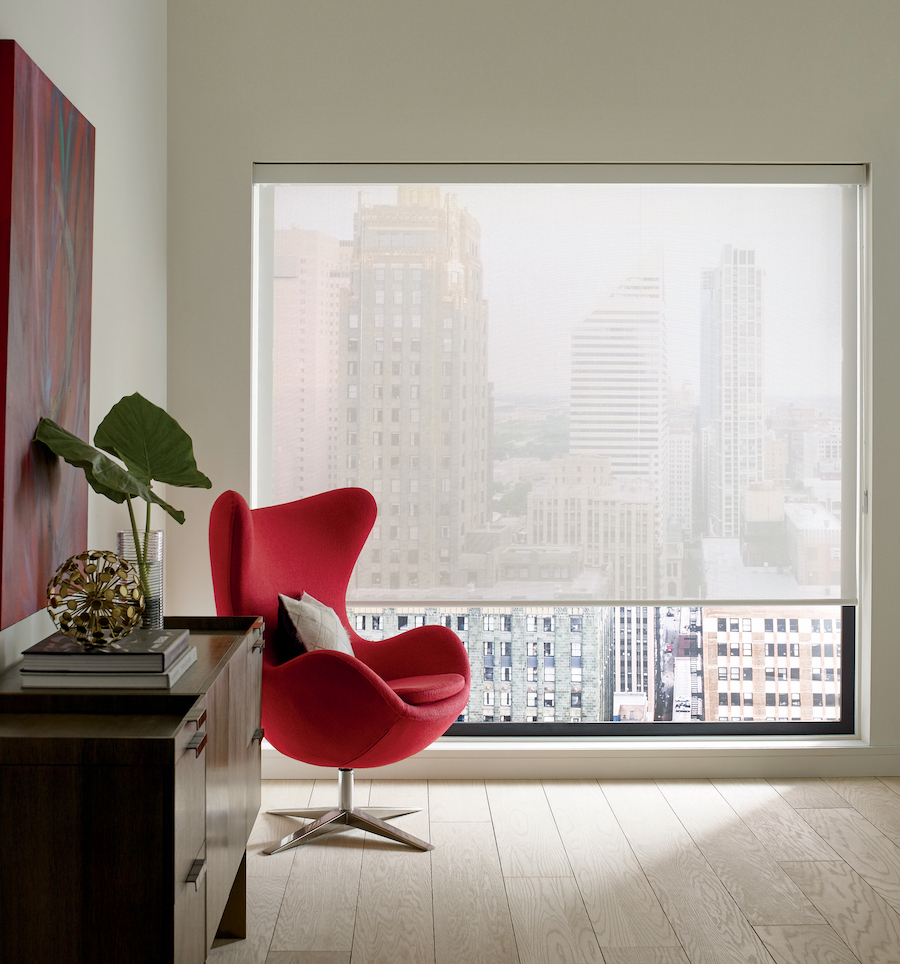 You Can Truly Have it All with Roller Shade Fabrics
Gone are the days where you have to choose between the function of roller or screen shades! Say hello to dual shades. They've been around for awhile, but the latest innovations keep getting better and better.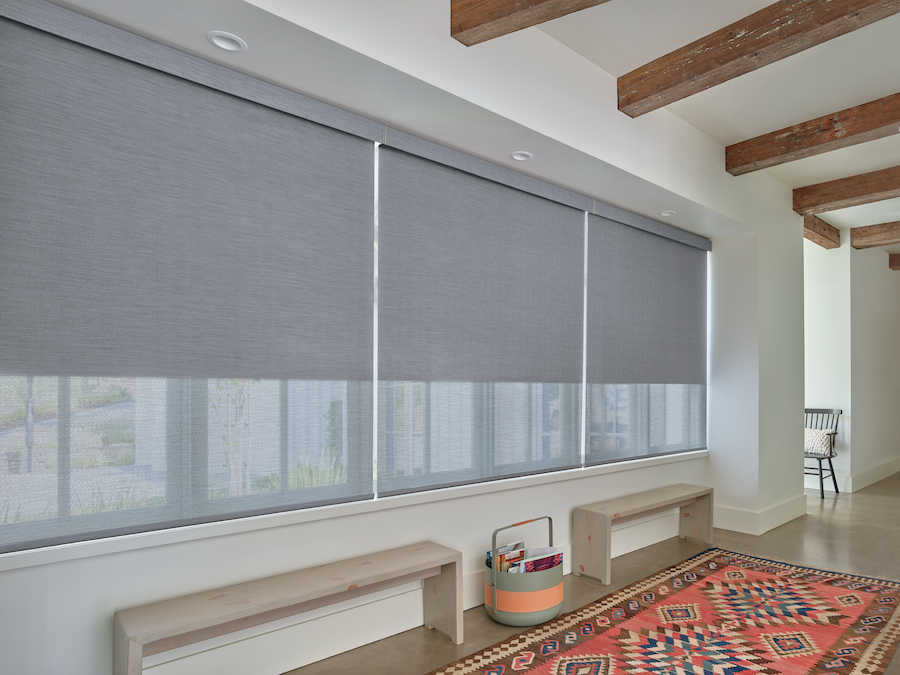 You can enjoy a soft, ambient light with the front shade down. Then when you want added privacy, you can drop both down. Want to overlook your backyard while sipping your morning coffee? Raise both shades up for a completely unobstructed view.
Time to Find the Right Choices for You
We know that was a pretty big introduction into all of our roller shade fabrics, and the choice may seem a bit daunting. Our team here at Austin Window Fashions is here to help! We'll be here for the entire process, from providing you with all the information you need, all the way to installation day. Contact our team for your FREE consultation today.