Even though last week didn't feel like it, springtime is beginning–and, we couldn't be more excited! It's time to say goodbye to chilly nights and hello to warmer weather. We can't wait for those gentle spring showers or fresh new flower blooms that are sure to leave us breathless. And the best part of spring is the chance it brings for a spring refresh to your home. Start off the season right by revamping your home with fabrics to easily brighten and invigorate your home.  Let's take a look at how to accomplish this!
Add in Some Spring Colors
Spring is full of renewal and soft pastels, so why not include some in your home? Incorporate the feeling of spring into your space to create a fresh new atmosphere. Try fabrics for a quick and easy way to achieve bringing in your favorite spring colors into your place.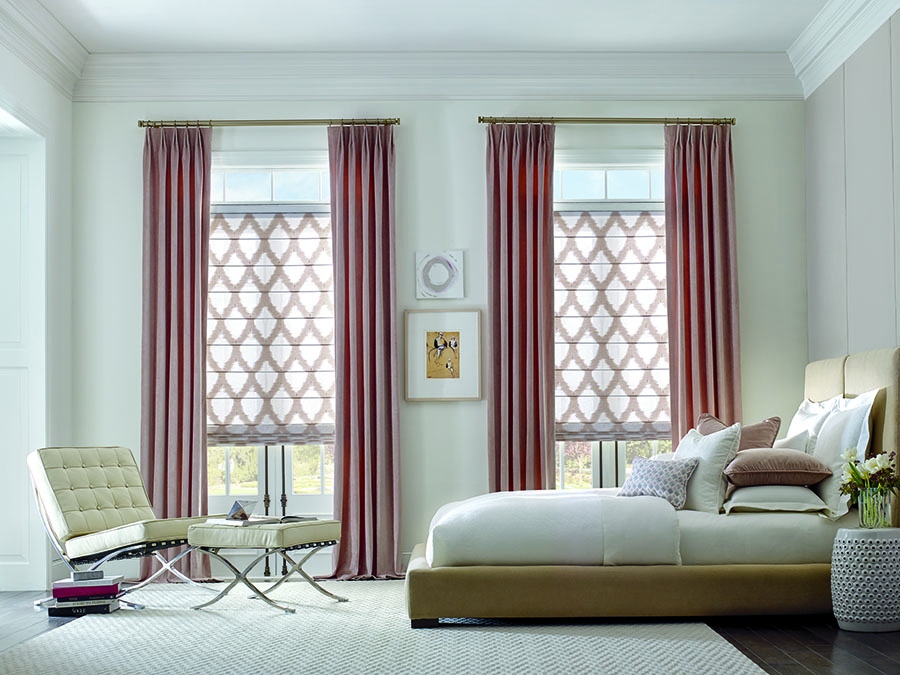 One of our favorite things about a spring refresh is the opportunity it brings to try new things. While giving your home a new look and feel why not try out a new design trend? Give gold hardware and accents a spin to add a soft look to any room.
Patterns, Patterns, Patterns
When trying to let your personality shine through, fabrics can be a great way to express yourself. And while it might seem a little daunting, try mixing and matching your patterns. If you're still worried about making your space look too hectic, don't be. We have some tips to simplify the process!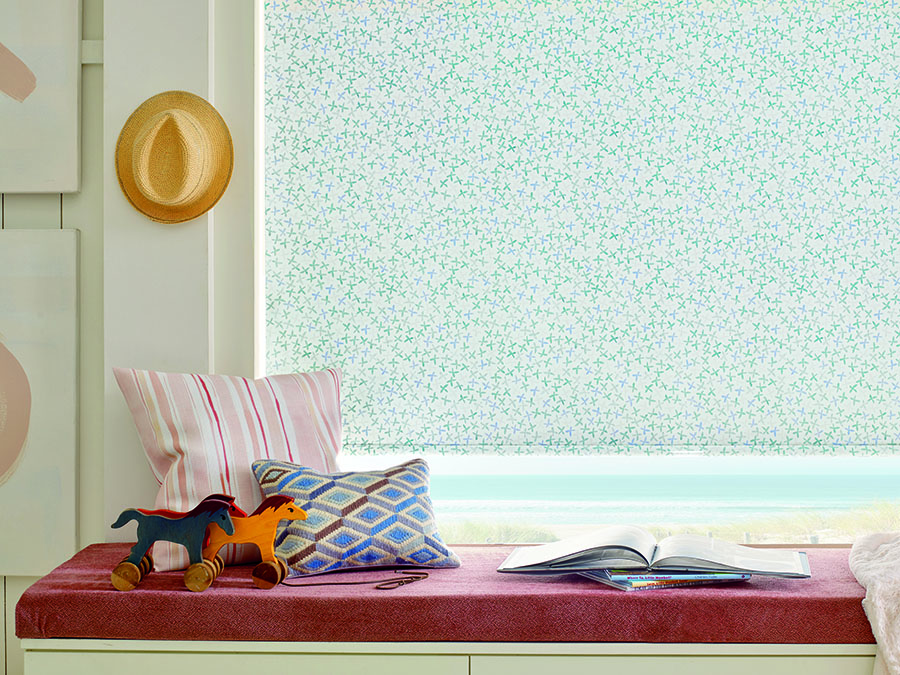 Select a Color Story.

 Picking a color is one of the most important steps in designing a room. So keep it simple by picking no more than three colors. As shown in the picture above, blue, marsala, and soft whites make up the color story. And while there are different patterns, the use of the same color story makes them flow together.

Vary Your Hues.

Another thing to consider when mixing fabrics is to vary the hues of your color story. This will not only make your space more interesting but will also add personality to the room. 

Switch up the Sizes.

Mixing and matching patterns can be a bit tricky. But varying the size of your patterns allows you to mix your patterns with success. Look at the picture above and you'll see how the small design on the roller shade works perfectly with the larger stripes and diamonds on the pillows.

Multiple Patterns. Varying your patterns is another great way to spruce up your space. It's important to stay within your color theme when accomplishing this. Try out designs like stripes, diamonds, or dots, for a personal look.
Try Textures

Nature is at the forefront of what makes spring such an amazing season. So why not bring some of that indoors?  Natural textures are a great thing to add to your home during your spring refresh. And the best part is you can accomplish this with fabrics!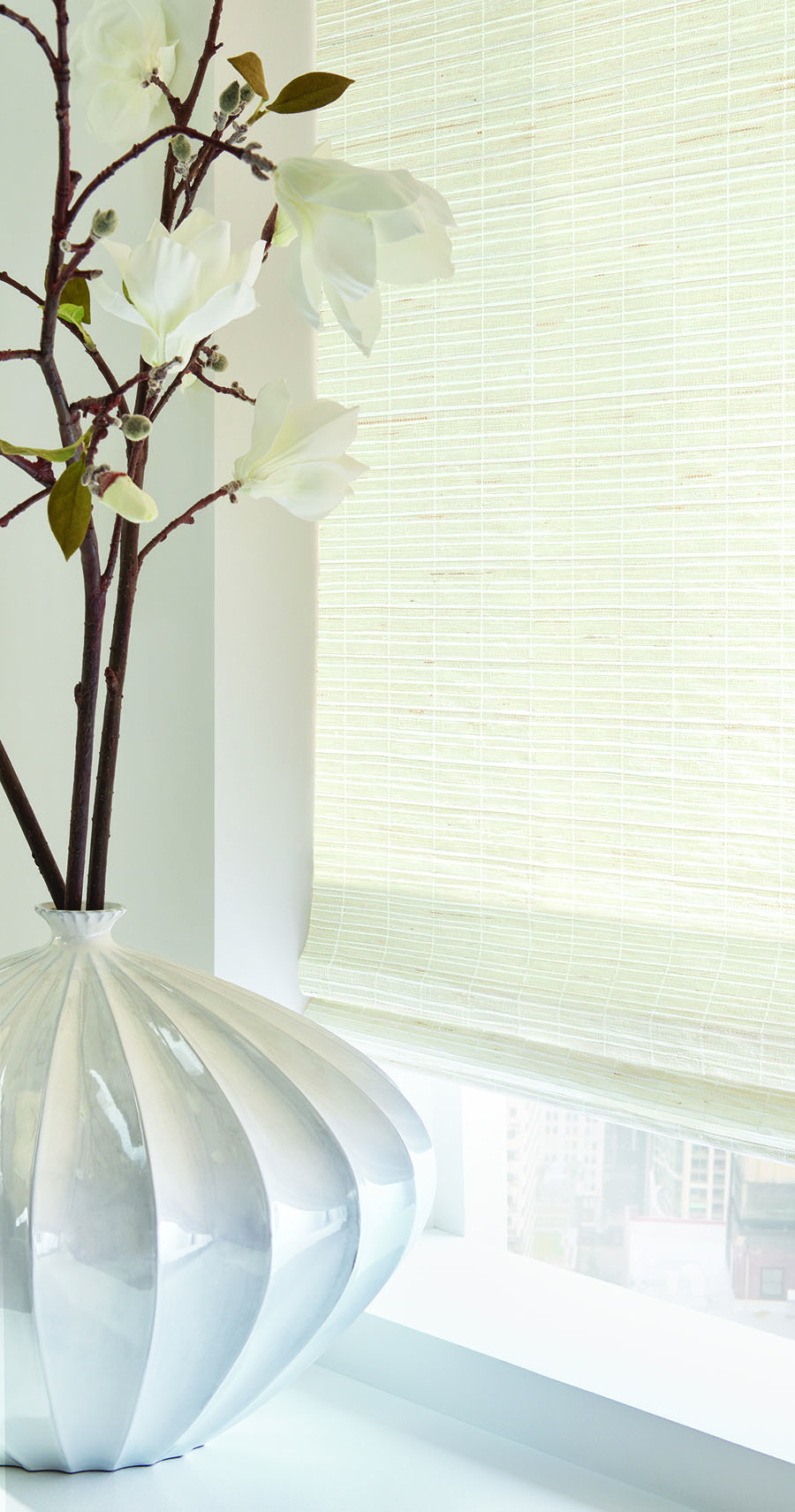 Give our collection of woven wood shades a look, for a bit of natural texture. Made from reeds, bamboo, grasses, and wood these window treatments are perfect for a spring refresh. Filter out light and create a beautiful natural space with the perfect window coverings.
We're Here to Help!
The season of spring is upon us, and we are thrilled! Our team here at Austin Window Fashions is ready to help you start the season off right with a spring refresh. Contact us today for a FREE design consultation!