Do you know that window coverings do more than just cover things up? If you have a great view, but need to diminish the light & glare coming through, we have the 5 best window shades for you. Which collection would you like to add to your home?
#1 The Silhouette
Number one on our list of the best window shades is none other than the Silhouette collection. This shade is known for its dynamic view-through and floating vanes. With ClearView®, it can be customized to deliver an even more clear appearance while simultaneously softening the light. With the Halo™ feature, the floating vanes can adjust up or down to perfectly contour the light. Who wouldn't want that?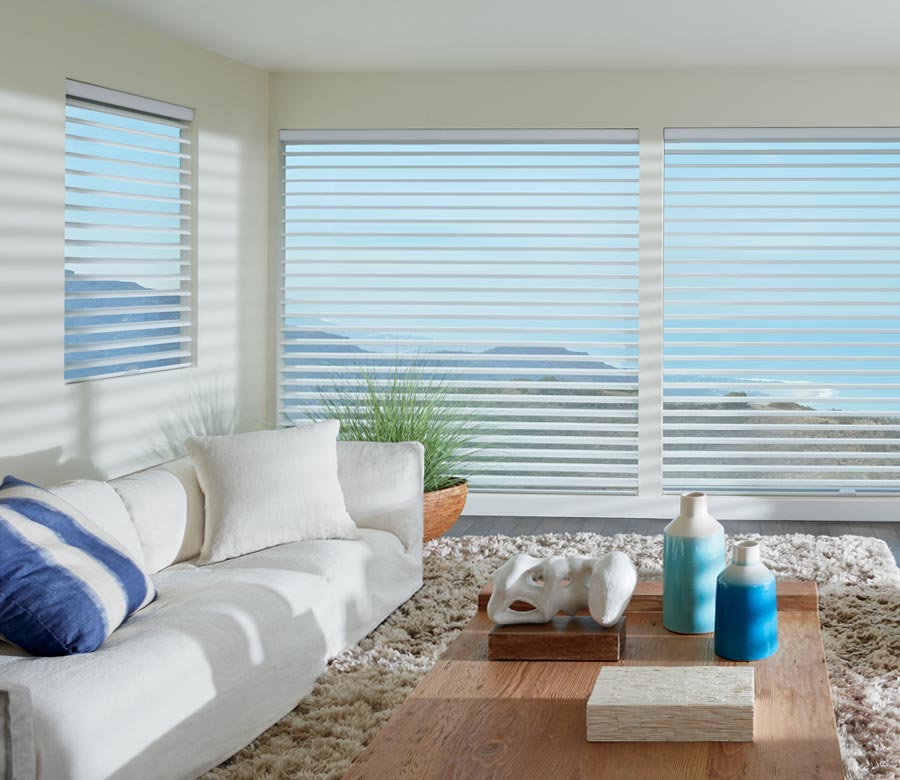 #2 The Pirouette
If you are looking to make a dramatic and modern statement with your window treatments, Pirouette shades are a perfect option. They effortlessly achieve the beautiful fabric layers of roman shades when they are in the closed position. They even disappear into the headrail. When they are lowered, the vanes open, and the fabric folds into place. The sheer backing allows softened light to enter the space. It's the functionality and timeless look that landed them on the 5 best window shades list.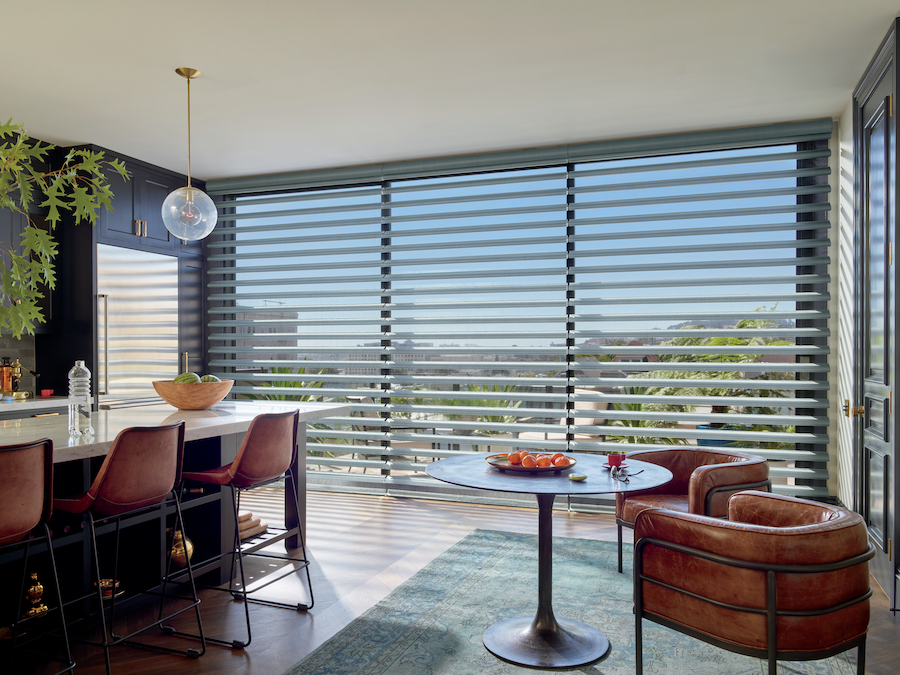 #3 Luminette Privacy Sheers
When you think of the word 'sheer' and the word 'privacy,' you may believe they are unable to coexist when it comes to window coverings. In the case of Luminette Privacy Sheers, you can have both! The Luminette collection has sheer drapery folds that act like window shades. As the sheer shades are placed in position and you are wanting to block out the sunlight coming through, all you have to do is rotate the interior vanes. Voilà! You have closed everything off and have the privacy you desire.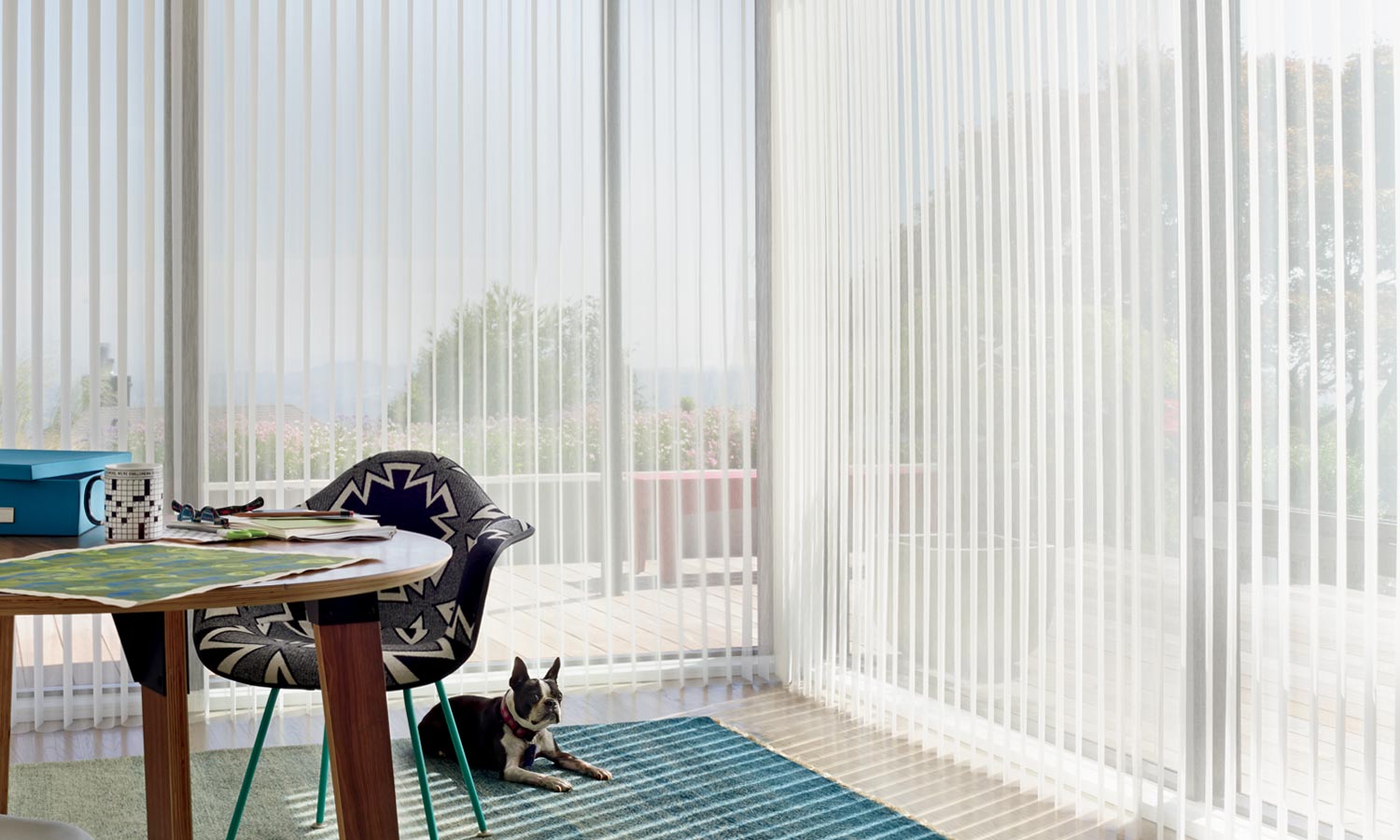 #4 Screen Shades 
Screen shades are an ideal choice if you are looking to enhance the view of the landscape outside your window while effortlessly controlling the light. Not only are these shades modern in appearance, but the colors and hardware available really take the aesthetic to a new level. By adding in features such as the dual roller shades, you can easily say you have it made!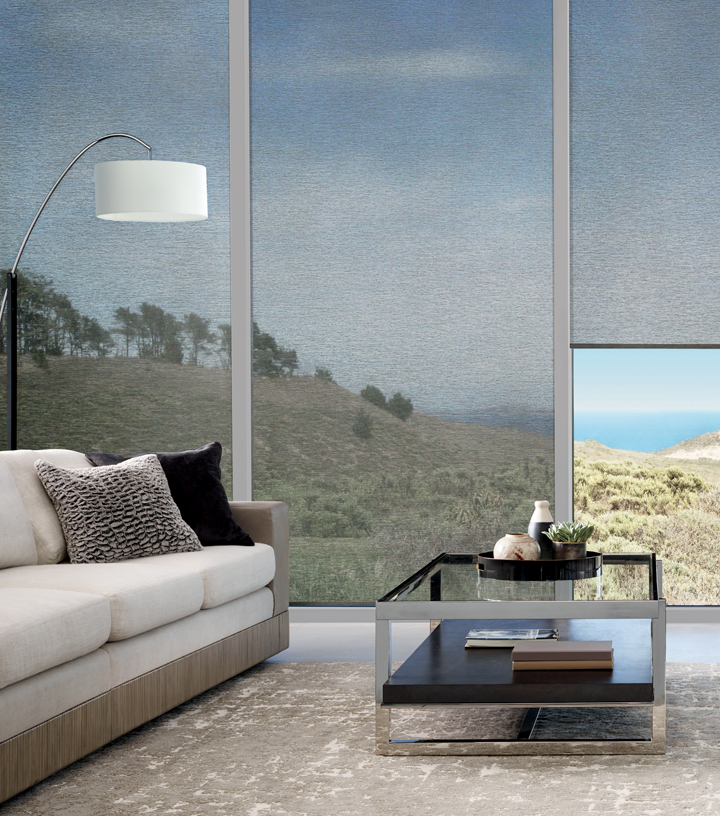 #5 Designer Banded
Designer Banded Shades are some of the newest window shades to enter the market. These shades elevate the look of any room. There is a wide variety of fabrics, textures, colors and patterns available that allow you to make your banded shades look exactly how you want. Designer Banded Shades have great functionality as well. They can rotate, taking soft light and view-through to room darkening in a matter of seconds. You can even choose from a classic, uniform look of stripes or get bold with geometric shapes. In our opinion, you can't go wrong with Designer Banded Shades!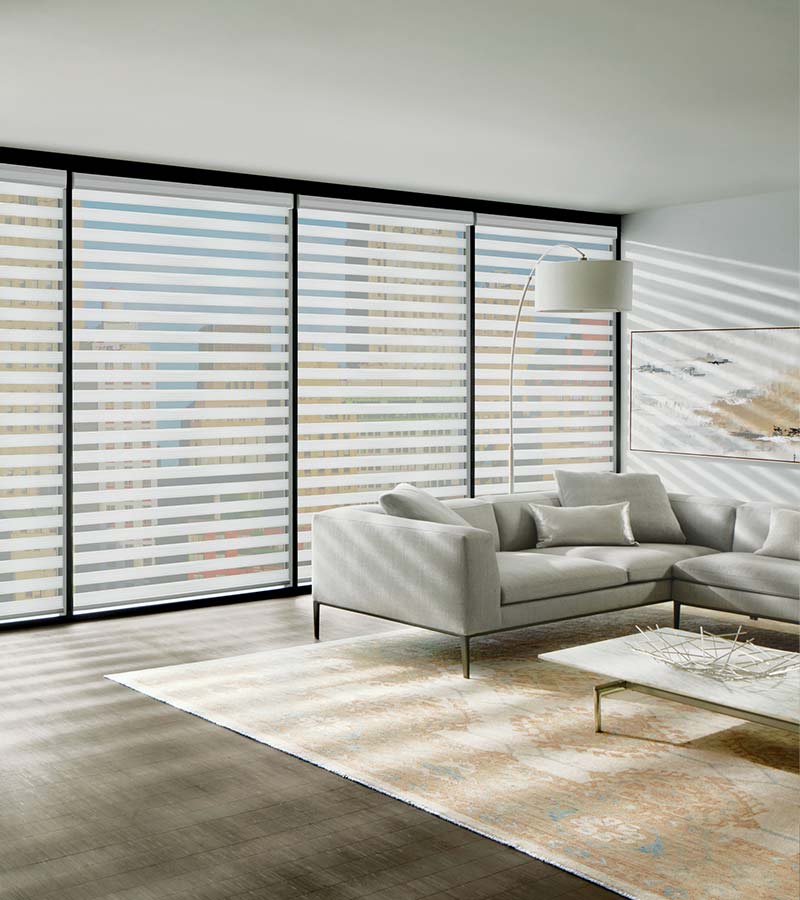 Do You Have a Favorite Window Shade? 
Out of the five options on the list, picking out a window shade can still be a somewhat daunting task. At Austin Window Fashions, our expert designers are here to help you determine the best shades for your home. Whether you are stuck between two options or are looking to see them in person, contact our team to schedule a FREE consultation today. We can't wait to help you!