Explore The Top Trends in Window Treatments for 2022
January 27, 2022 | Austin Window Fashions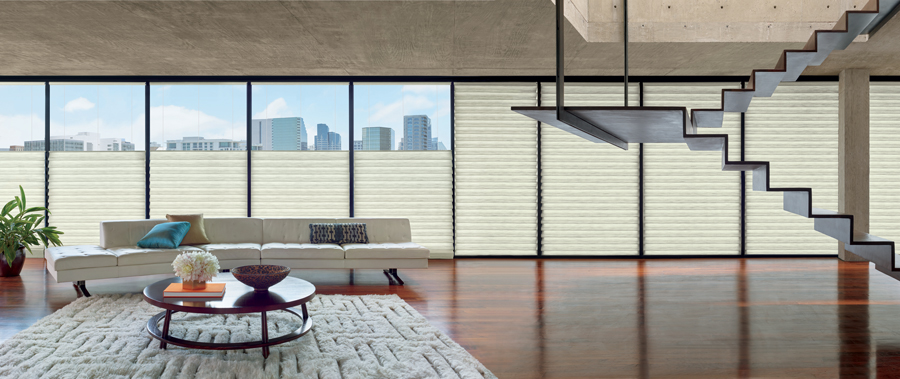 Isn't it great to get a fresh start in your home with expert design advice and the inside scoop on new features? We're exploring the top trends in window treatments in 2022 with real insights from our team. Get ready to be inspired with these illuminating ideas…
#1 Austin Window Treatment Trend?
Coordinating product options. Shutters with side drapery panels, layering patterns with solid tones, and mixing a variety of textures has been a big focus for homeowners. And it's not hard to see why. It's such a versatile way to get a uniquely styled look with all the features you're looking for. Don't be fooled by the word "trend" though. These are not passing phases, but timeless ways to get classic style.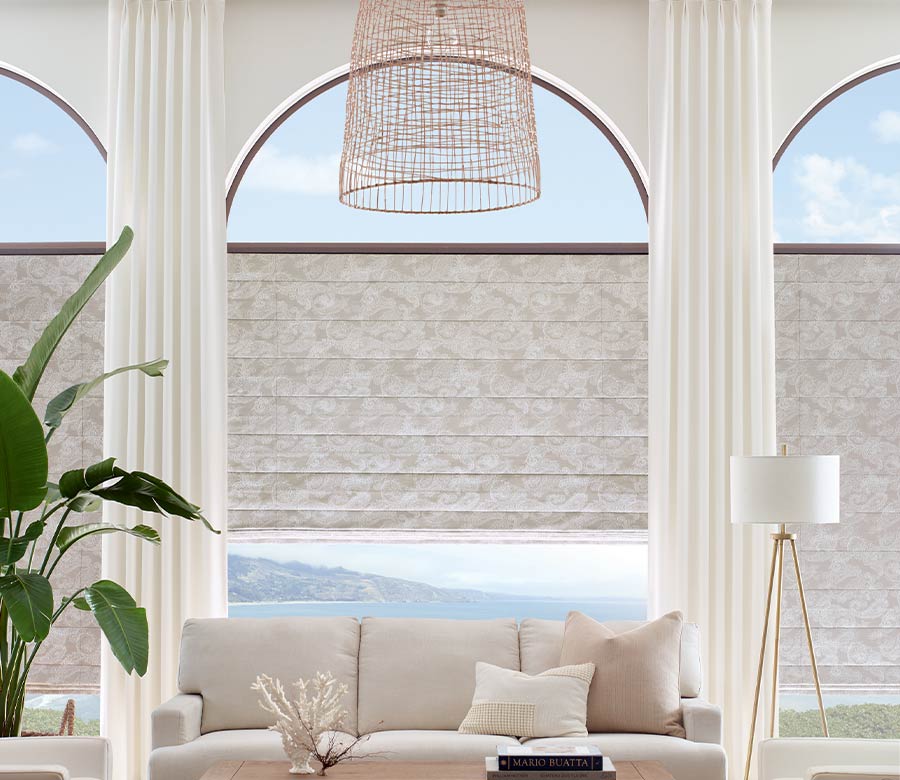 One of our fan favorites is the look of hardwood shutters complimented by the soft folds of custom designer drapery. Homeowners love how they can get total privacy and energy efficiency while still maintaining the aesthetic appeal of their home. 
#2 The Fan Favorite Feature
Austin is an incredible place to live, with high temperatures and sunshine almost year round. That's one of the reasons why our trends in window treatments list had to include Top Down Bottom Up shades. The ability to control the heat and glare is a huge benefit on floor to ceiling windows. Plus, you can save your furniture and flooring from the intense bleaching that comes from direct sunlight.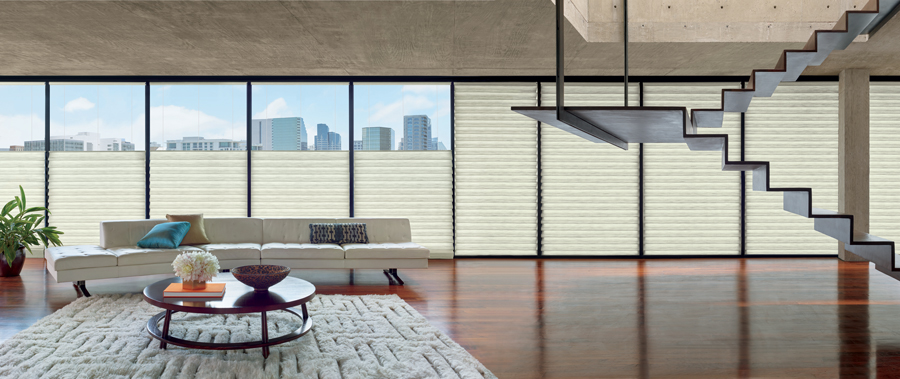 #3 The Innovation that Keeps on Giving
When we introduce clients to home automation options we usually get the response, "Wow, this is so easy." And that's because it's incredible simple to integrate your existing home technology with our smart shade system. Control the light with a single tap on your phone or a voice command. We always emphasize that a complex system shouldn't keep you from the full benefits your home can offer. With Powerview® you can skip the learning curve and get right back to creating great experiences in your space.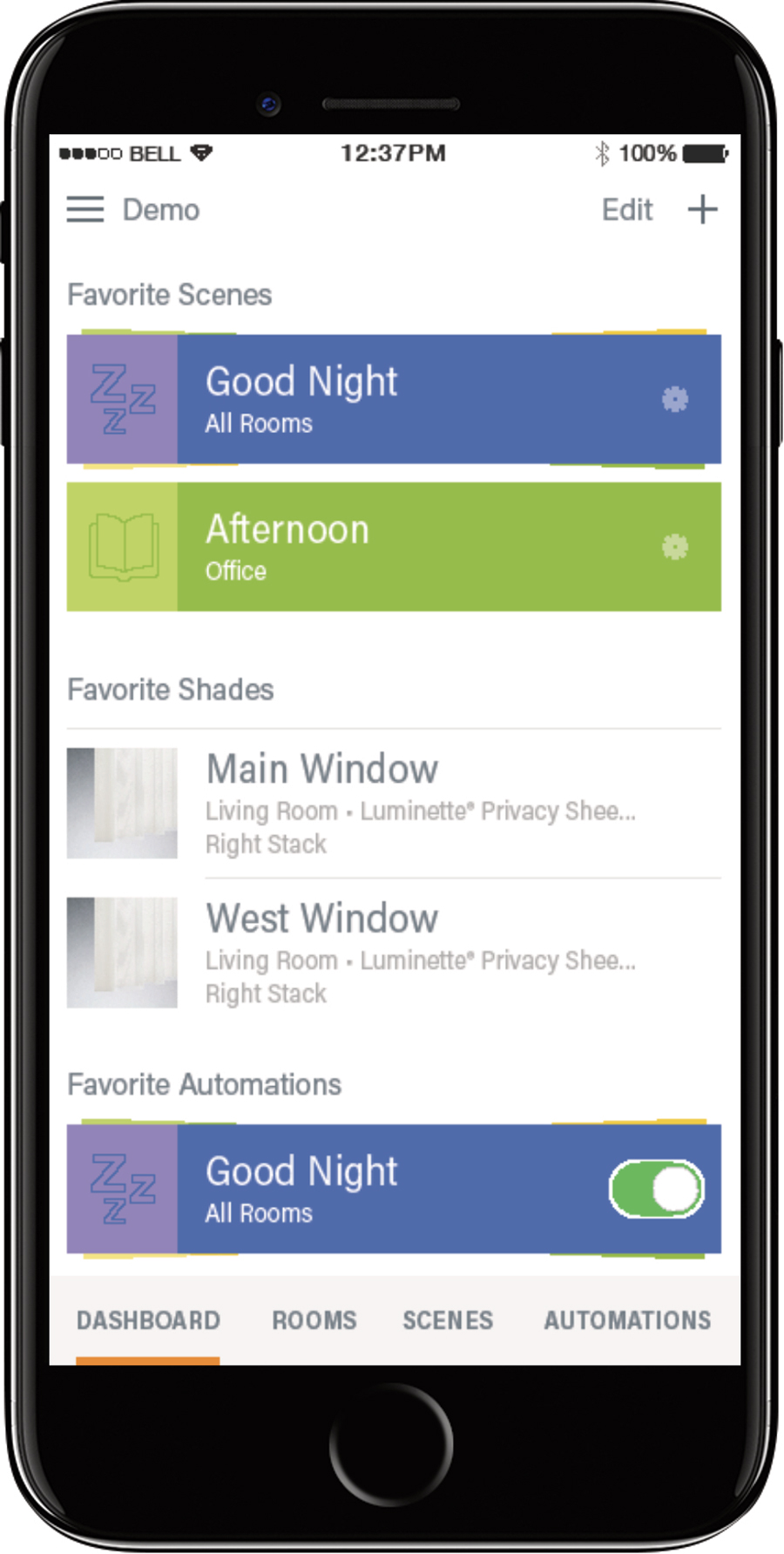 #4 Our Most Frequently Asked Question – Answered
"Can I cover rounded or angled windows?"
Our response? Yes! 
One of our favorite recommendations for arched and angled windows is O'Hair plantation shutters. It's a classic choice with a lot of features that make it worth looking into. Another top favorite for those uniquely shaped windows is Provenance Woven Wood Shades. They feel organic and natural with color options that fit within your existing palette and a lovely textured finish. A bonus with Provenance? The ability to control light more efficiently with dual shade action.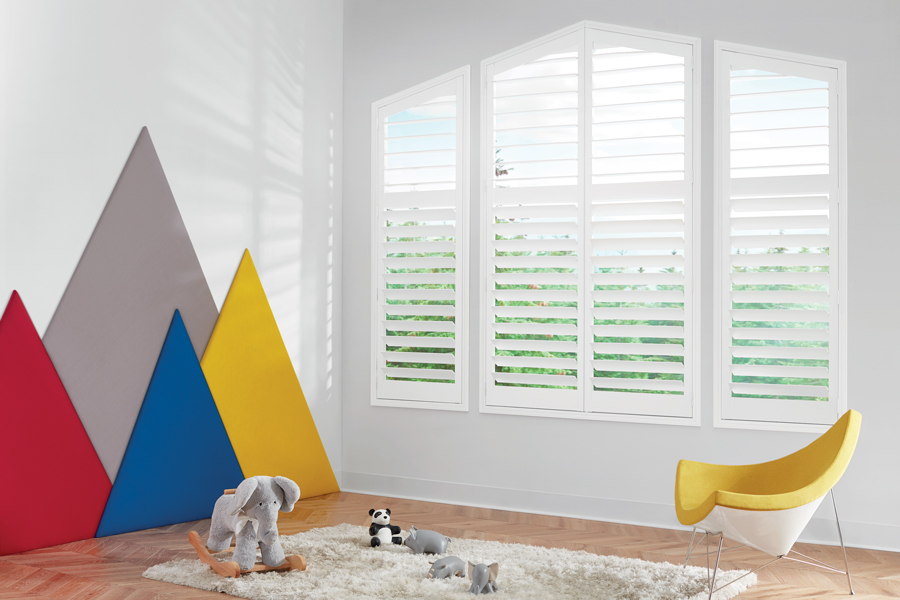 #5 Function + Style = A Haven at Home
Gone are the days where we could escape our home for the majority of our waking hours. That's one reason why trends in window treatments are seeing a shift. Clients want more options for movement and control along with a strong sense of design. Room darkening shades with home automation? Cordless options with Softtouch? Whatever you're trying to accomplish optimizing your home at the window is a perfect place to start.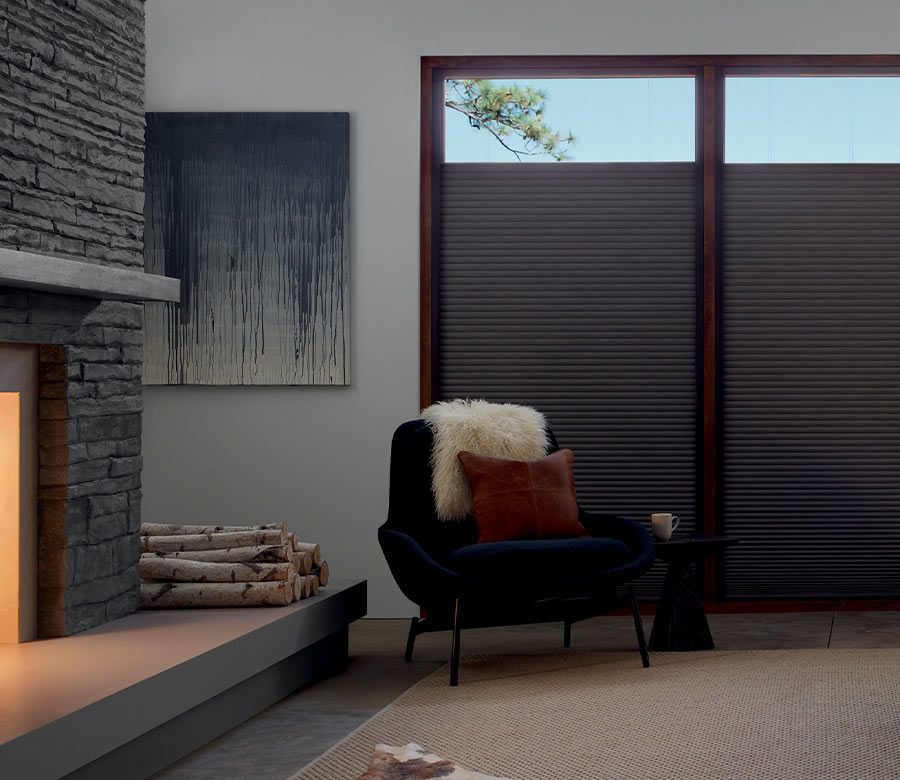 Ready to Get the Most from Your Home this Year?
Getting the lowdown on top trends in window treatments might unveil the upgrades and optimizations that you're looking to make in your home this year. Whether it's layering to get the perfect aesthetic, or cordless solutions for a pet-friendly space. You don't have to be overwhelmed by the options. Let us guide you to the perfect answer to your questions. Get in touch with us for a FREE consultation.