Tricky windows…most of us have challenges with windows in one way or another. Do you know how we define tricky windows? It's any window or door where commonly used window coverings do not work to offer the light control, privacy, energy efficiency or practical operation you deserve. In addition, they can fall into a few categories: specialty shaped windows, hard to reach, or layout dysfunction.
Specialty Shapes Add Character
One of the reasons people struggle with window coverings for tricky windows is because they love the character these windows give to the home. By covering them, the worry is that the detail will disappear. It doesn't have to be that way. Let's take a look…
Angled Windows
These angles add height to the home, creating abundant natural light and a lofty feel. With custom coverings, you can match the shape of the angle so that the height is still present, the look is striking, but you can enjoy benefits like reduced glare and energy efficiency.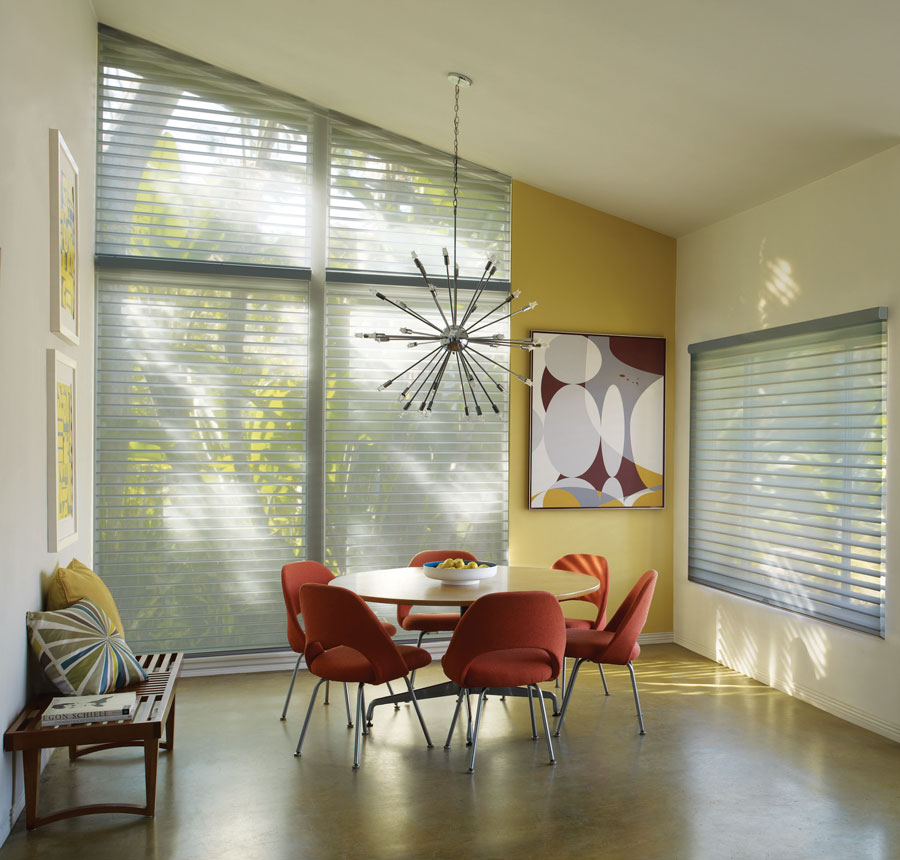 Arched Windows
Very popular, arched windows bring a heightened look with a softened finish. Many of our window treatments will easily cover the shape, without getting rid of that characteristic rounded top.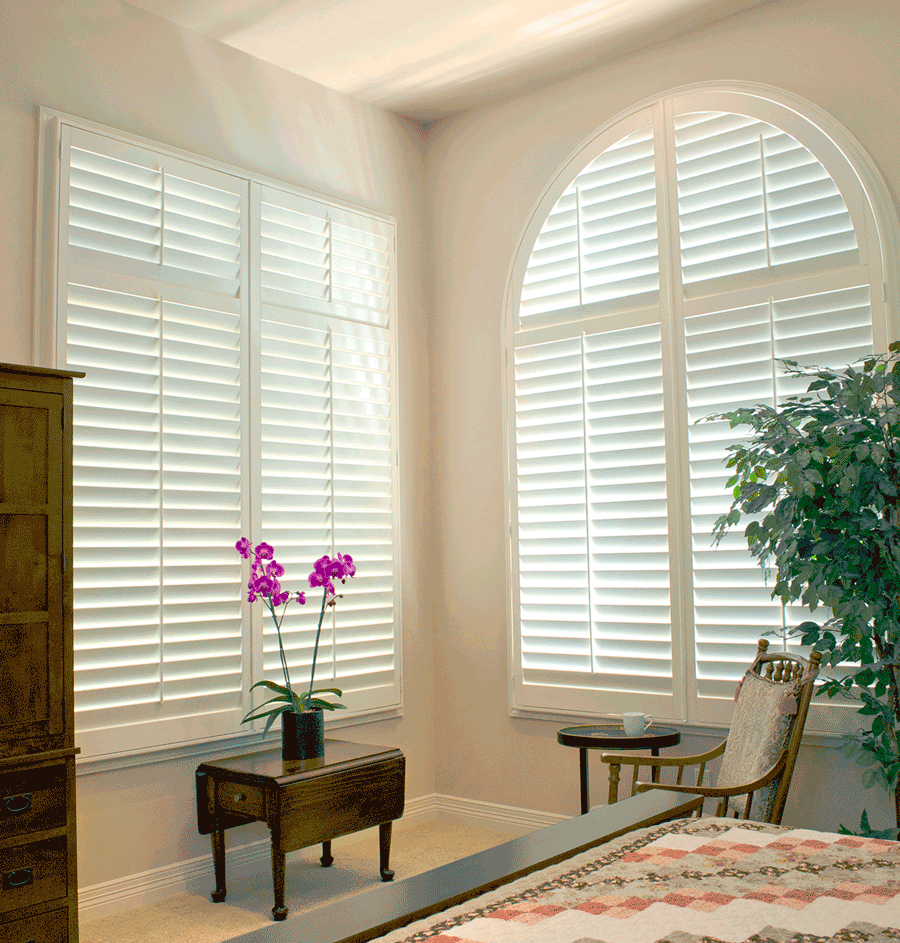 You also have the option to cover the bottom portion of the window–which controls direct rays and adds privacy–while leaving the arch uncovered, bringing in daylight to illuminate your home.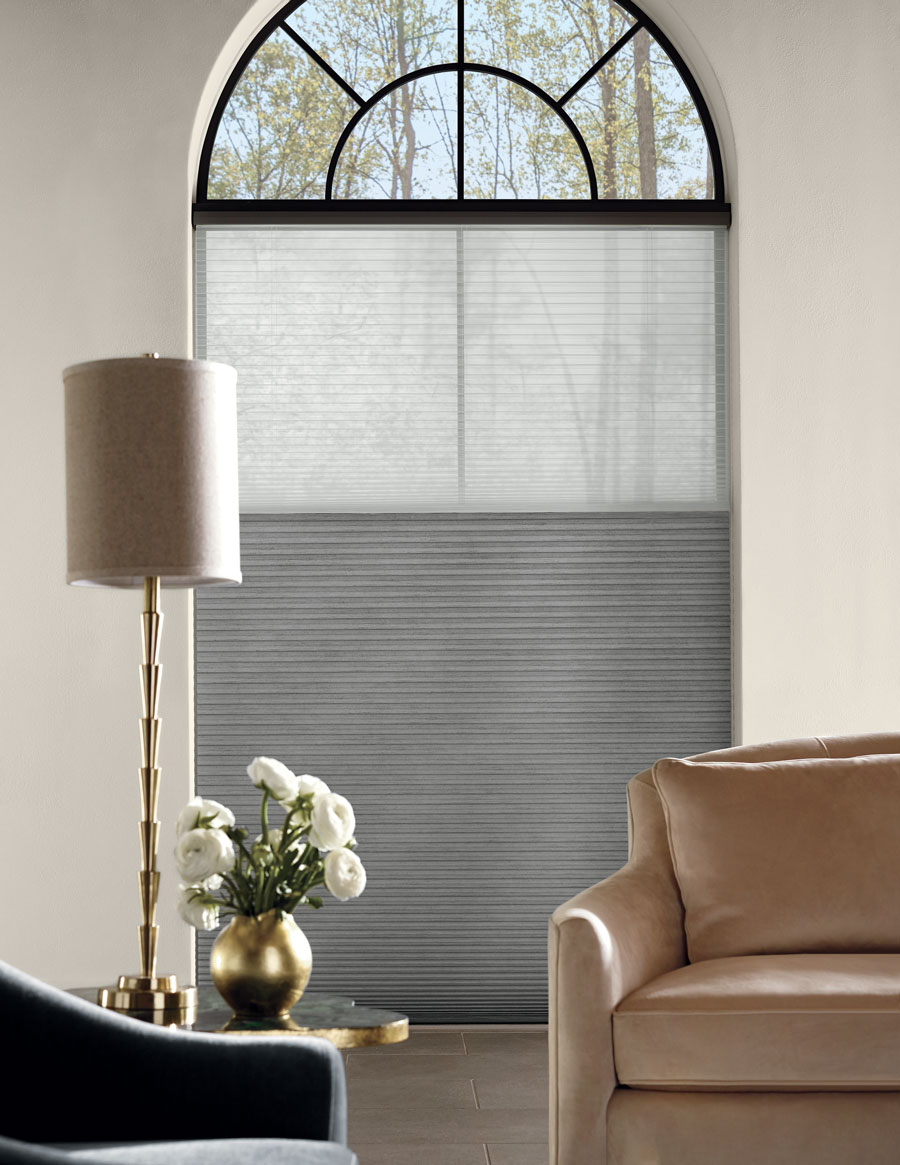 Difficult Function Made Easy
Let's talk about adjusting your window coverings. You want it to be simple, easy and accessible. You have windows for a number of reasons: natural light, fresh air and a view of the outdoors. Keeping them covered all the time is not an option. Having them bare is no good, either.
Tilt Turn
Have you seen the windows that tilt in at an angle, or in another position they open up like a door? Tilt turn windows were originally popular in Europe, which is why they might be referred to as European style windows. You know what we call them? A challenge.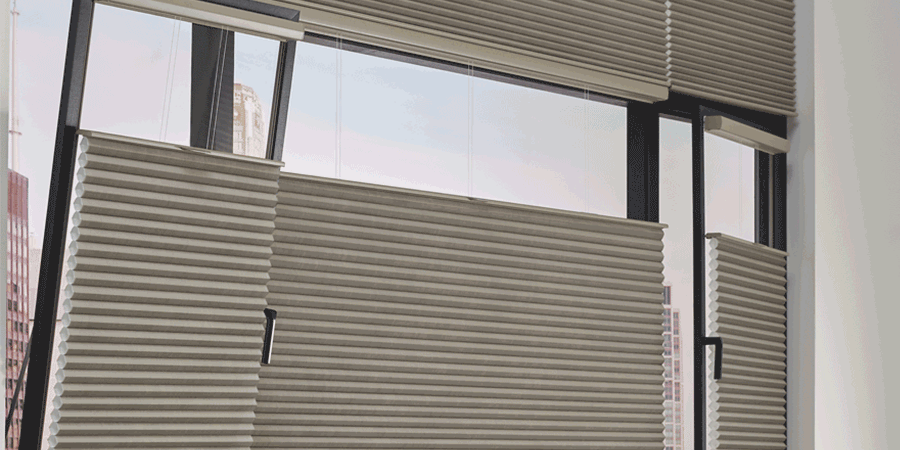 As much as homeowners love them, they also find frustration in covering them for light control, privacy and energy efficiency. Never fear–the TrackGlide® system is here! Adhering to the edge of the window frame–not on the glass–the track runs the length of the window for complete coverage and simple adjustment.
Hard to Reach
We consider hard to reach windows tricky windows because they can make it difficult to enjoy your home. You don't have to settle for bare OR covered. Let us help you. There are too many convenient options available for your home for you to settle with discomfort. Whether you have windows that are behind furniture, high up on the wall, or skylights in the ceiling, we can create the right solutions.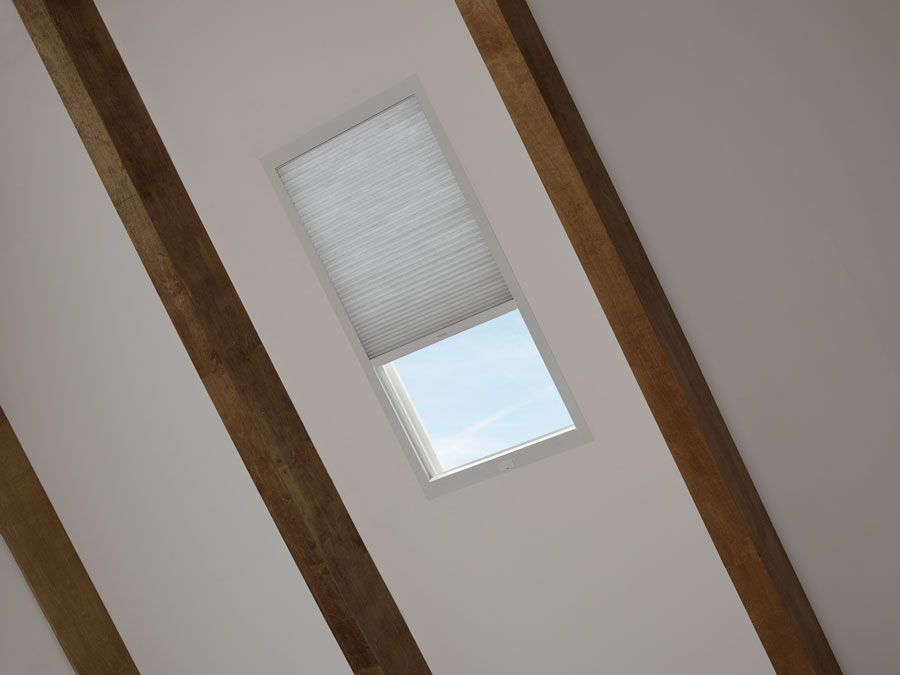 Layout Challenges Solved
You love your home. But, sometimes the placement of your windows can lead to issues. Our team can come to the rescue! We'll listen to what you love and guide you to the solutions that will make your home comfortable and beautiful.
Windows in the Corner
Do you have windows that meet very close to the corner of the room? Or, maybe the glass does meet in the corner? These tricky windows offer an abundance of natural light, but it's often coming in right at eye level–at all the wrong times of the day. For corner windows, we often suggest low profile window coverings that will lay nicely in place, or shutters that can come together in the corner for a custom fit.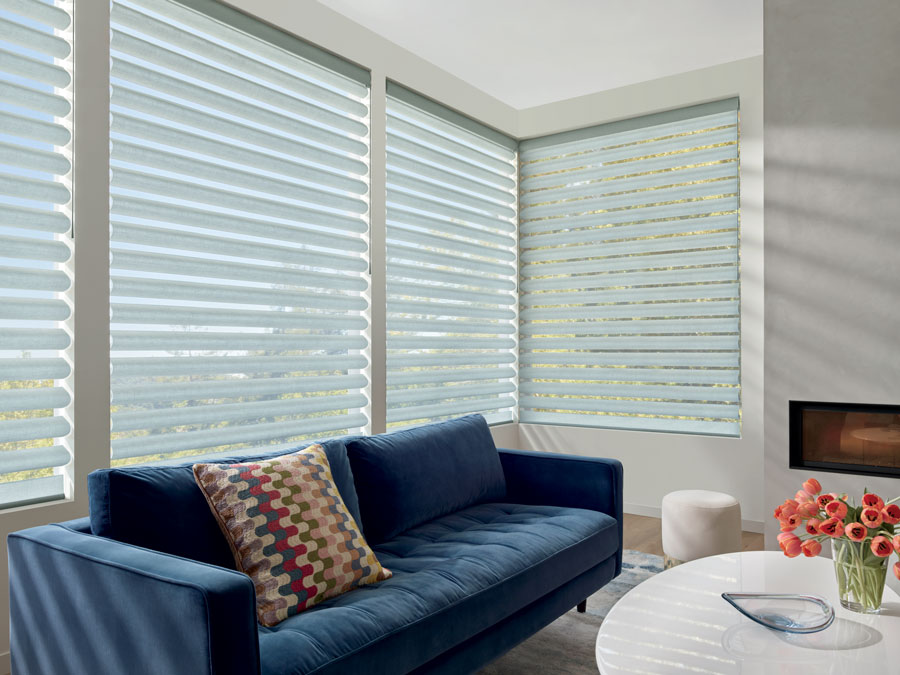 Bow & Bay Shaped Windows
A breakfast nook, a window seat, an alcove in the family room…bay windows offer charm and coziness. But, depending on your specific home's features, you might consider them to be tricky windows. You might love the light, but find yourself frustrated by the lack of privacy.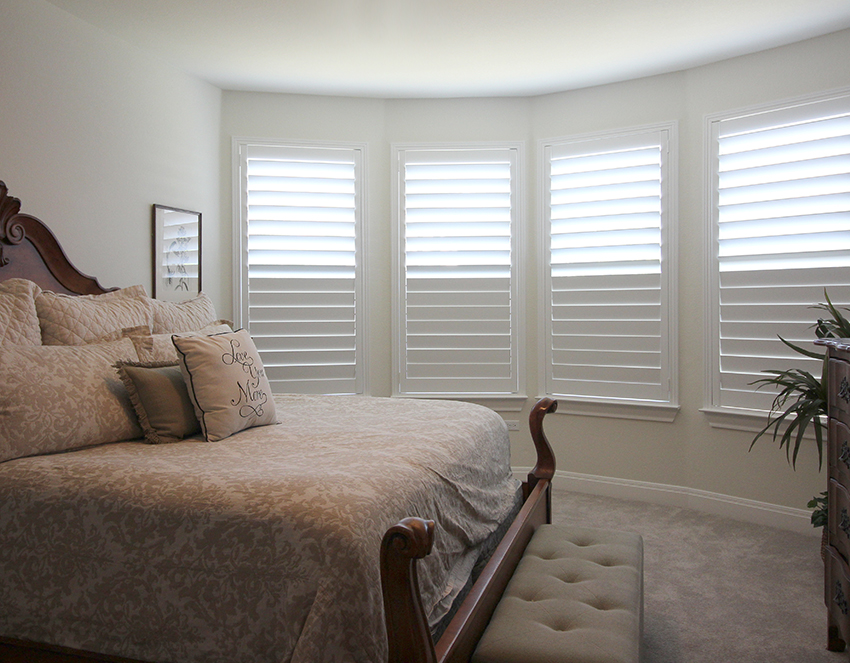 Maybe you love the warmth of the early morning sun, but hate how hot it gets later on. We can help you find the balance you need. We'll guide you to the best window treatments for your home's bay windows.
Handling Tricky Windows
You shouldn't have to struggle with window issues in your home. You deserve an atmosphere of comfort and style. Our team, at Austin Window Fashions, can help create custom window treatments for your tricky windows that give you both. Visit us at our Austin showroom to get inspired, and we'd love to come right to you for a FREE consultation.