Adding stunning character to your home, arched windows set a beautiful scene. The shape sets your home apart, with the natural light entering for an atmosphere of airy refreshment. Except, when it doesn't. Living in the Austin area, there are times when that Texas sunshine is just too much. Depending on the direction your windows face, you've probably considered covering them with window treatments for arched windows.
You love your arched windows…
You don't have to tell us. They're beautiful, and they let in natural light. But, the light is too much, and so is the rising temperature. The glare will give you a headache by mid-morning. And, if you don't have window treatments for arched windows, your privacy is seriously lacking.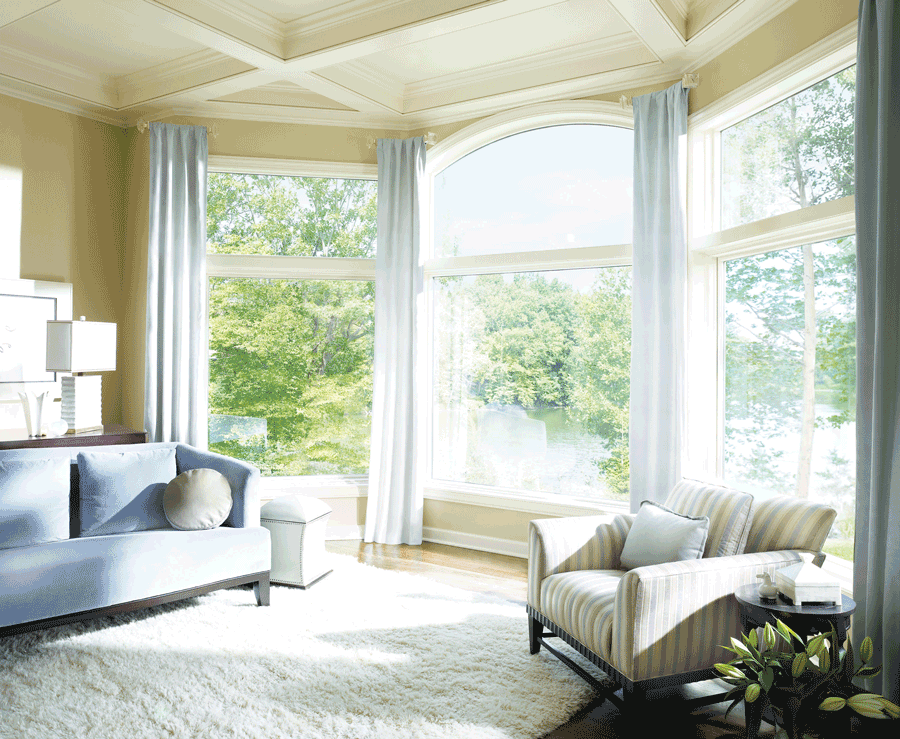 Do you know what options you have? You can create a better interior environment, without sacrificing what you love most.
Window Treatments for Arched Windows: Shutters
What could possibly add more character to the distinct styling of your arched windows? Plantation shutters, of course. Not only will they look gorgeous, coordinating the look of woods or whites throughout your home, but they add incredible solutions.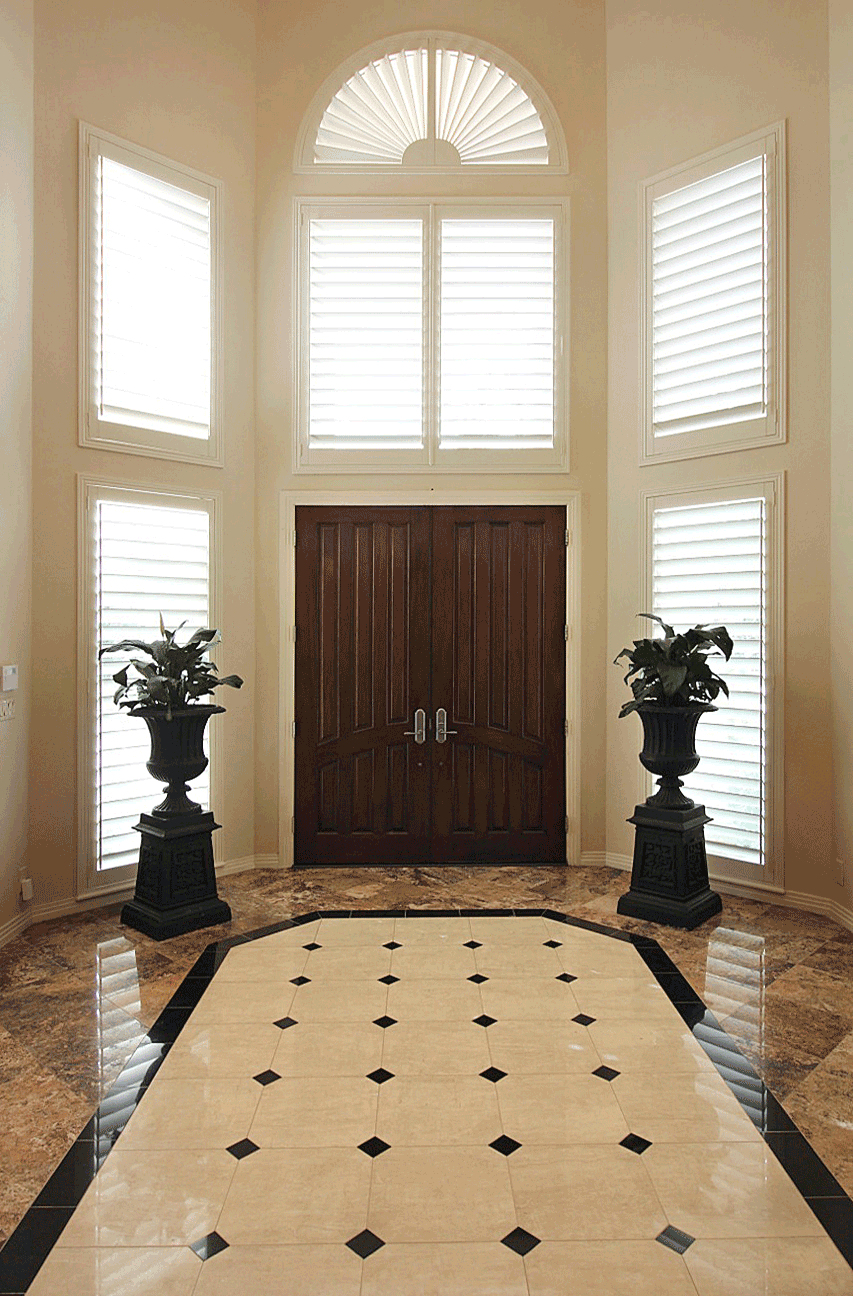 Control the direction of the light, save energy, increase comfort and maintain privacy with shutters for arched windows. You choose the styling and the overall look of your space with shutters the match both the top arch and bottom rectangle shape of the window. Or, with the sunburst look at the top, create a beautifully designed arch.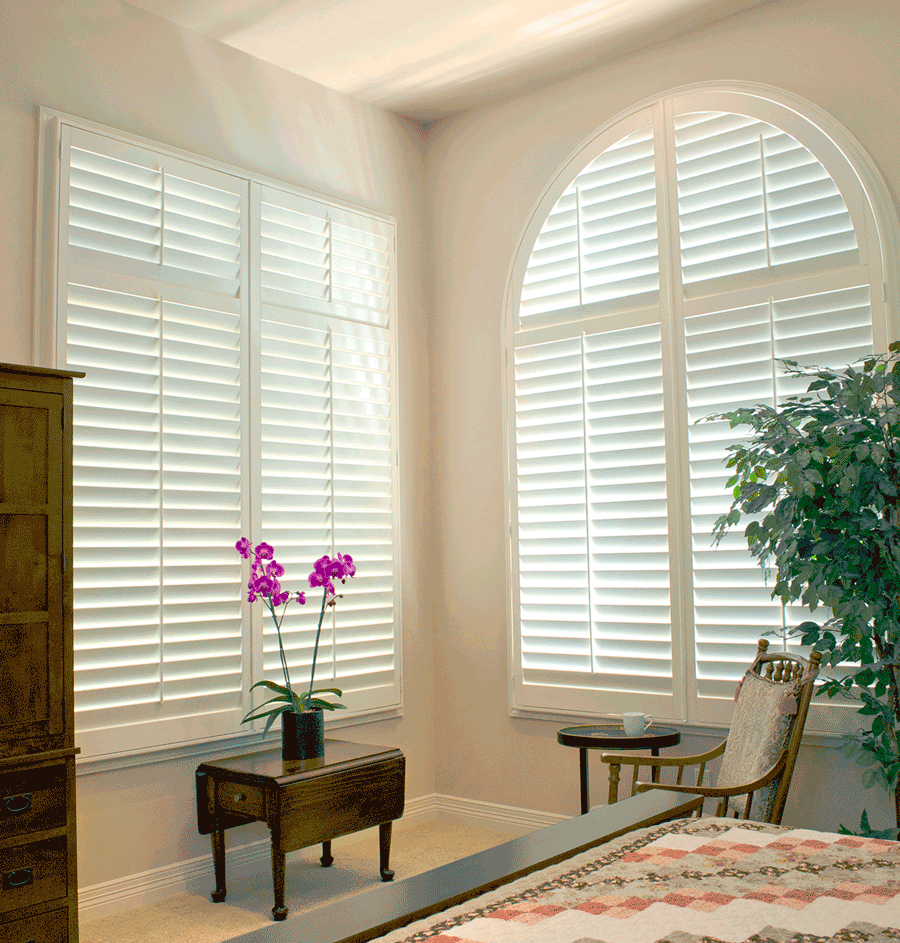 Arched Window Treatments: Shades
You don't have to give up the natural light and landscape views…you just need control. Window treatments for arched windows customize your control so you can have your cake and eat it, too! And, with a range of window shades, you're sure to find a favorite look. Water-falling roman shades? Light filtering silhouette shades? Regardless of the style, these custom shades are shaped to fit your specialty windows. You can invite light when you want–and, more importantly, how much you want.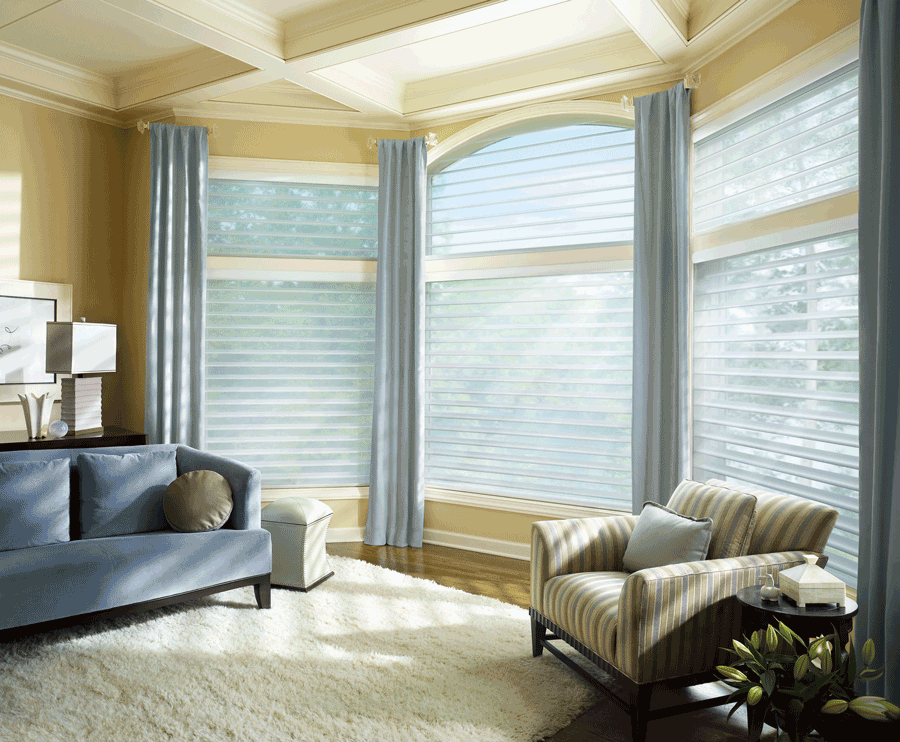 Motorized shades are a great choice when it comes to choosing window treatments for arched windows. Hard-to-reach windows are simple and convenient when you have push button control.
Specialty Shaped Window Blinds
Always a popular choice to coordinate with the beautiful elements of your home's decor, window blinds can be customized for your arched windows. For those spaces in your home that face the sun, whether east-facing or west-facing, you can choose to cover the full height of the window with Hunter Douglas blinds.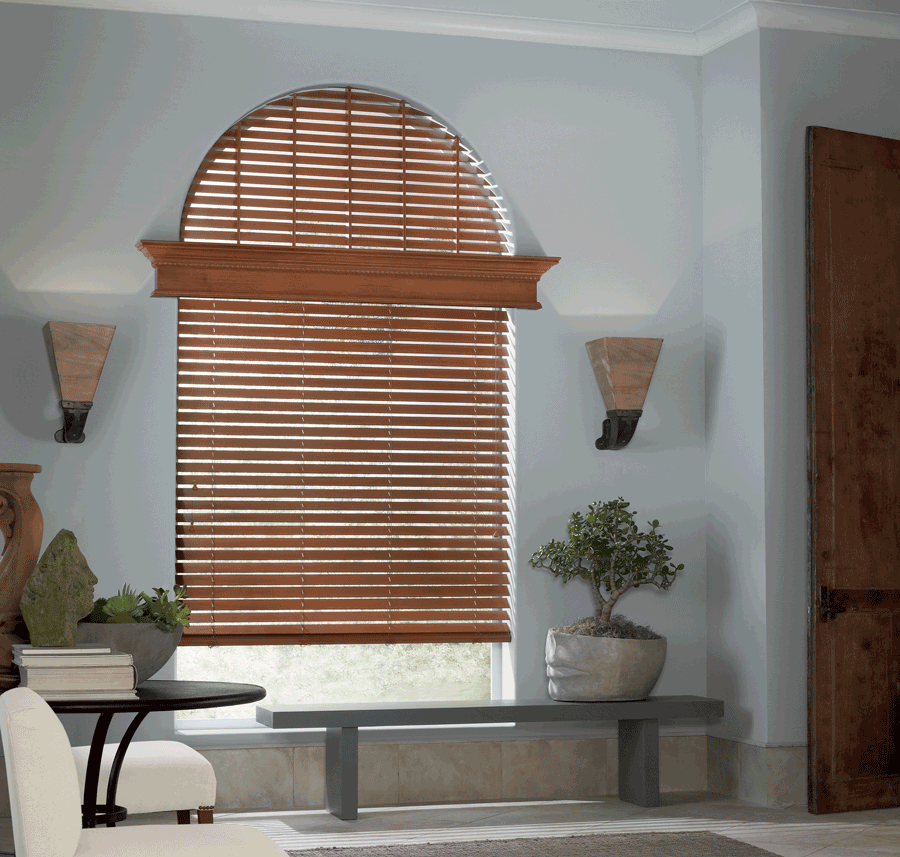 If you want the "top down bottom up blinds" feature for your home, blinds are a perfect choice as window treatments for arched windows. Simply have the window blinds cover the rectangular shape, while the top section remains uncovered.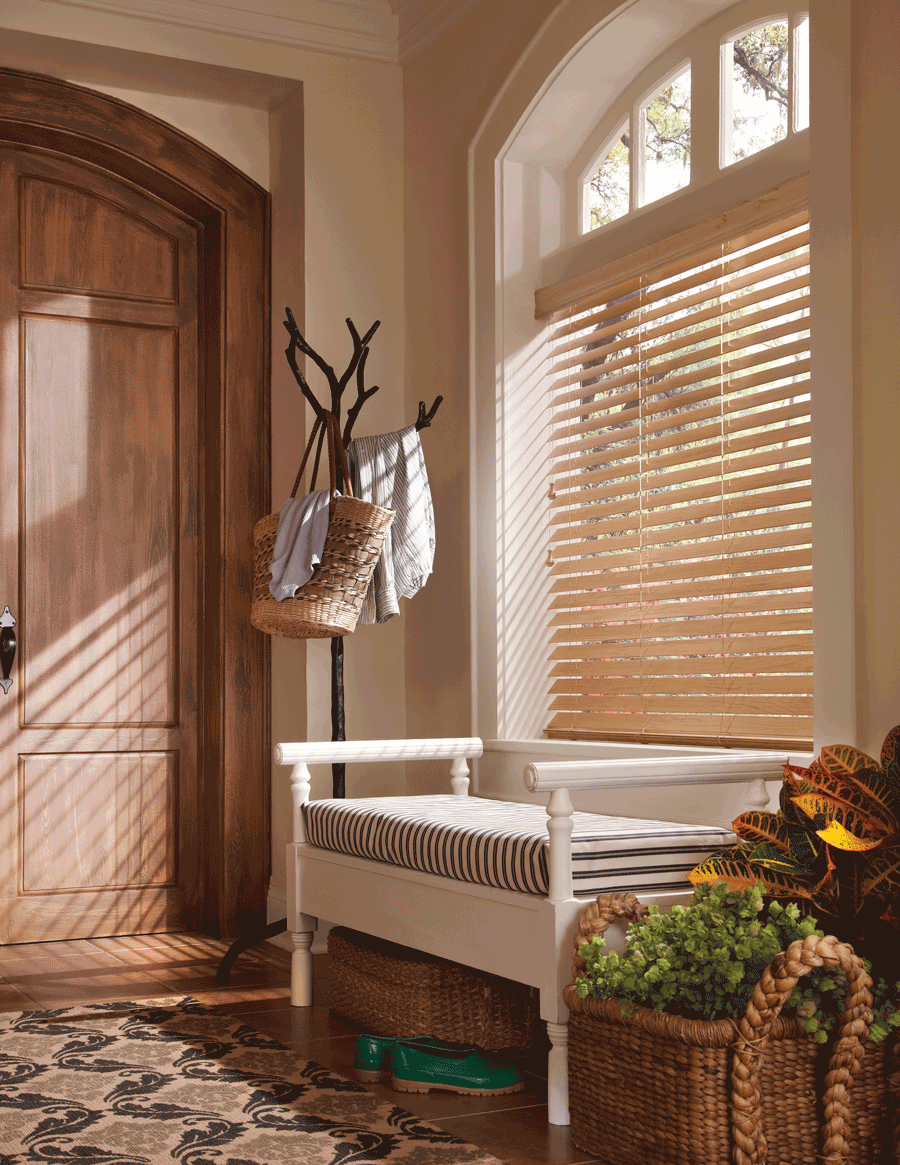 Let Us Help You Love Your Arched Windows!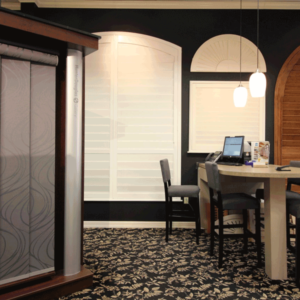 At Austin Window Fashions, we'd love the opportunity to help you discover the right window treatments for arched windows. With the perfect balance of style and function, we know you'll be able to enjoy your specialty shaped windows–and the atmosphere of your home! Stop by the showroom to find inspiration and experience the operating systems. Then, schedule your FREE shop-at-home appointment to have a window covering specialist come right to you! Get in touch with us today!