Every home has a unique layout when it comes to the dining room. However, whether it's a separate space, or part of an open concept, there are always windows. Without the correct dining room window treatments, you run the risk of chasing everyone away even before the meal is served. 
Dishing Out the Right Dining Room Window Treatments
How exactly does one pick out the right kind of window treatments for their dining room? It's a piece of cake, really. You want to make sure the design and style is beautiful, but it needs the correct functionality. What issues need to be solved and how can we go about it?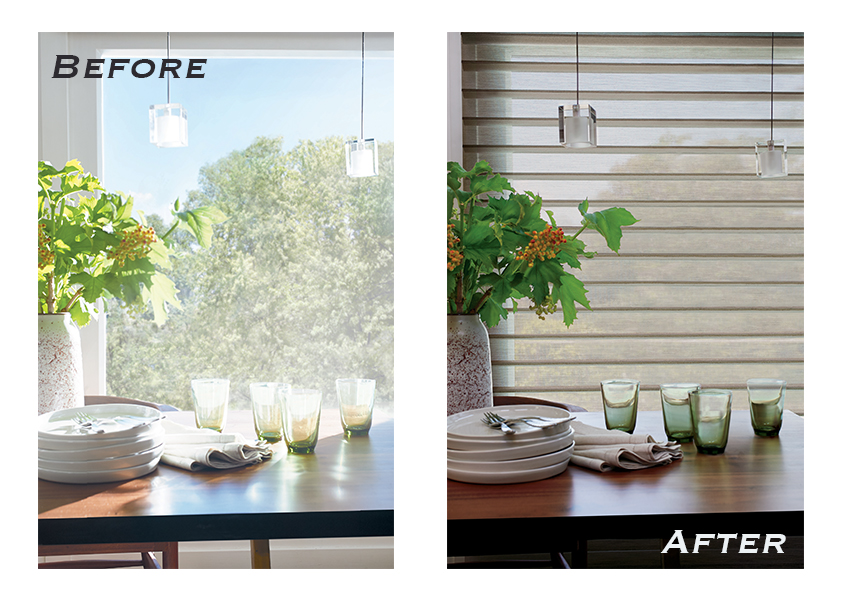 This scene is all too common. The sun is glaring into an otherwise peaceful area and interfering with your space. If the correct dining room window treatments were in place, there never would be an issue. To make sure the atmosphere is what you desire let's look at a few options.
Diffusing the Light
Harsh light is hard on the eyes and–not to mention–your furnishings and decor. Floor to ceiling windows are an amazing feature, but without the correct coverings they can be daunting.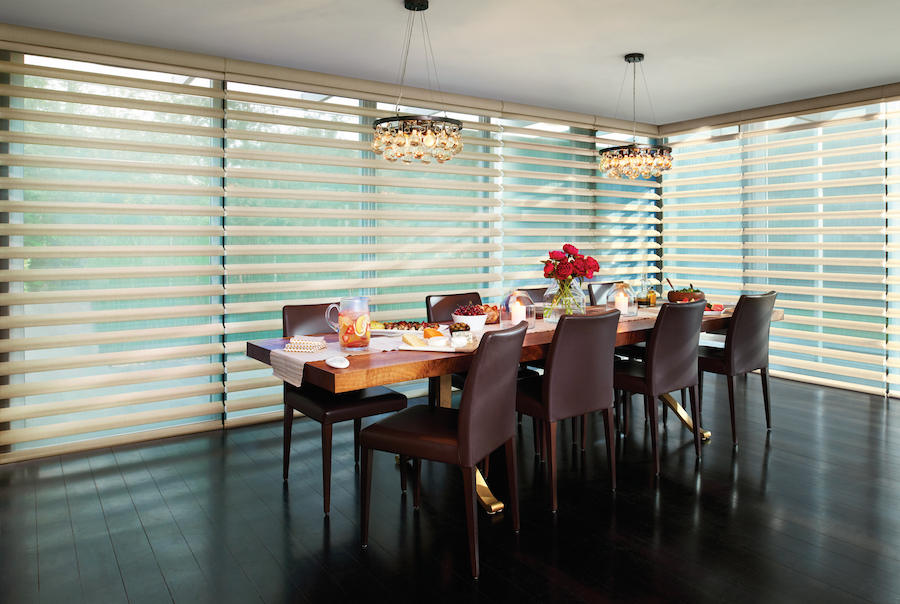 To fix the problem of glare, you'll need a window covering that gives you a large range of light control. The Pirouette shades will do just that! They diffuse the light with their sheer fabric backing, but can be closed to keep your privacy intact. They also will block the light and provide UV protection. (And, they look amazing!)
Windows are Worth Framing
The best way to bring soft sophistication into your dining room is with fabric draperies. These textiles will frame your windows perfectly and create a remarkably stylish atmosphere. If you want even more control over the light coming into this space, it can be done seamlessly with layering.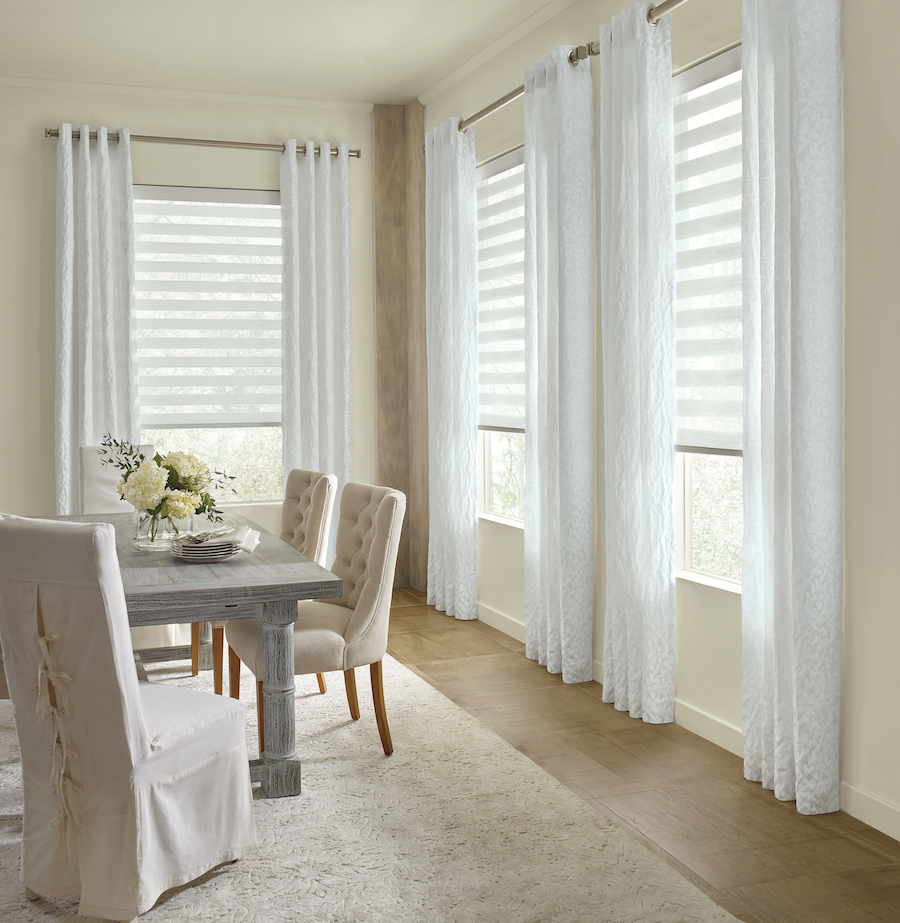 This combo of layering with these Designer Banded Shades are a dream dining room window treatment. They offer maximum light control with privacy but sheer enough when open to diffuse the light and see through.
We Don't Take Privacy Lightly
Privacy is incredibly important in every aspect of your home. When you are enjoying time with your family, it is of utmost importance to keep it that way. The solution of top down bottom up is used in many shades, but it is also available with plantation shutters too!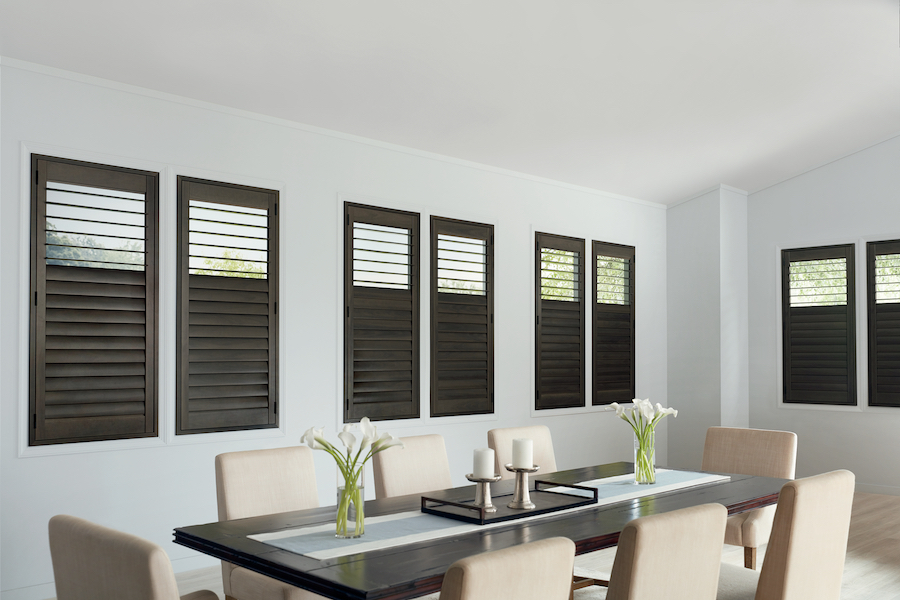 The Split tilt of the NewStyle Shutters lets you adjust the top of the shutter open, to allow light in, while keeping the bottom closed for privacy. This is especially useful if your dining room is located near an area where many people pass by. 
Time to Dine
Let our team at Austin Window Fashions find the right dining room window treatments for your home's needs. We will bring fashion and functionality to you. Schedule your free design consultation today!